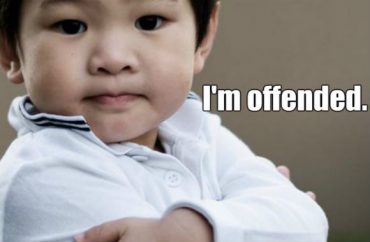 The Duke University vice president for student affairs has taken a "hiatus" from Facebook after several recent posts offended a group of students.
While on a visit to China, Larry Moneta made several "reasons to move to China … NOT!" posts which included mocking the flavor of potato chips and the air quality of the town in which he was staying.
The president of the Duke Asian Students Association said Moneta's posts were "at best, very culturally insensitive and, at worst, very racist."
In a statement via its Facebook page, the ASA wrote
Moneta has consistently demonstrated his ignorance and insensitivity towards the concerns of students and workers of color. His statements on hate speech and racism on campus have been woefully inadequate, leaving students of color disappointed and feeling no more reassured of their safety at Duke. …

Moneta's latest posts are just the most recent examples of why people of color at Duke have not felt seen, heard, or taken seriously by the administration. These tasteless posts only further demonstrate how little Moneta seems to understand about cultural and racial sensitivity and the consequences of his own speech.

These may seem like just "jokes", but these jokes reveal racist and orientalist assumptions that China and Chinese people are dirty and unsanitary.
The post goes on to note that China does indeed suffer from air quality issues; however, apparently it's a "clear double standard" for Americans to point this out, the group says, because the United States has pulled out of Paris climate agreement. (Shh! Don't tell them that US greenhouse gas emissions have dropped despite canning the Paris accord!)
In a statement to The Chronicle, Moneta apologized and said his "poor attempt at humor was foolish." He pointed out that in previous Facebook posts he had "commented on the loveliness of the country and the people" and these represent his "genuine feelings about China."
The first post depicted two bags of Lays chips, one with a flavor of Mexican Tomato Chicken flavor and another with Italian Red Meat flavor, with the caption "Reason to move to China… NOT!"

Moneta made two more posts, one showing a measurement of Kunshan's air quality and the other showing a squat toilet. Both posts were accompanied by a similar caption as the first photo.

Moneta told The Chronicle that he put his Facebook account on hold as he reflects on his social media presence.

"I've put my FB 'on hiatus' for awhile as I think through what is appropriate for me with regard to social media," he wrote in an email.
This summer Moneta announced he would retire at the end of this school year following other controversial incidents. These  include him complaining about the lyrics in a rap song played at an on-campus coffee house, and defending free speech rights after racial slurs appeared in a Facebook meme group.
MORE: Duke VP accused of racism announces retirement
Like The College Fix on Facebook / Follow us on Twitter