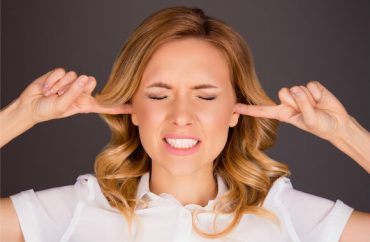 Also unacceptable at DePaul: 'making fun of the opposing side'
Law professors occasionally warn that their students are deeming entire branches of law off-limits to study because it's too triggering for them.
Rape law is a big target, unsurprisingly. The practical result of refusing to seriously engage with these precedents, of course, is providing poor legal counsel to actual rape victims.
Now a group of students at the most censorious university in America is taking on the law of provocation, because it involves racial slurs.
Crain's Chicago Business reports that DePaul University's censorship office (excuse me, "Institutional Diversity & Equity") is investigating Prof. Donald Hermann, who has taught law for 46 years, because nine of his roughly 80 students said he offended them in class.
Hermann severely provoked those students by demonstrating to them how provocative you must be before a court will find you liable as the "aggressor" in a situation:
"The meaning wouldn't convey the same way if I said it was 'a racial slur' or even if I said it was 'an African-American racial slur.' "

"It's part of the contemporary situation . . . and the need to take into consideration these special sensitivities," Hermann said in an interview. Yet in criminal law, students are training to become prosecutors, public defenders and private defense attorneys. "If this word interferes with their functioning, being a lawyer is probably not a thing they should be doing."
Hermann had already irritated three students days before his N-word lesson by using "bitch," "faggot" and "retard" in another lesson, according to Crain's, though it's not clear whether that lesson also concerned the law of provocation.
It shouldn't surprise longtime DePaul watchers that the largest Catholic university in America (which has surprisingly few Catholics) has at least a few students who refuse to learn because it ruffles their feathers.
MORE: DePaul earns 'Lifetime Censorship Award' from FIRE
The university's Student Organization Speaker Review Board recently refused to allow a conservative student group to host the conservative YouTube personality Steven Crowder, The DePaulia reports.
What's so dangerous about him? His videos, which are often set on college campuses, "purposely rouse and provoke people by making fun of the opposing side":
Nahal Hashemian is a student member on the board and said that denying Crowder was "within the board's rights" because the board followed their guidelines.

"There are prior things that have occurred that have made students uncomfortable," she said. …

Gracie Covarrubias, vice president of student government, said that hateful speakers shouldn't always have a place at DePaul.

"At the end of the day hate speech is what goes against the Vincentian mission. Our No. 1 priority is that human dignity must be upheld at all costs," she said.
MORE: Law students complain rape law too traumatizing to study
The Young Americans for Freedom chapter will have another chance to make their case for Crowder's invitation to DePaul's benevolent censors, because the review board violated administrative procedure by never letting them make their case in the first place.
YAF Chairman Jorin Burkhart, also a College Fix contributor, told the student paper there's a double standard applied to conservative speech because it's relatively unpopular on campus:
Burkhart mentioned that there are plenty of left-leaning groups on campus that, he says, have been outright vulgar and disrespectful but are still allowed to operate with impunity.

"You have the feminist groups posting pictures on social media of them flipping off [former DePaul President] Father Holtschneider," he said. "I completely believe they have the right to do that, but it feels like a double standard."
Let's hope that if (or more likely, when) Burkhart's club goes to court against the university for some violation, it will choose a lawyer who refused to identify as a victim because of the law school assignments.
MORE: DePaul bans 'Unborn Lives Matter'
MORE: DePaul bans Ben Shapiro
IMAGE: Roman Samborskyi/Shutterstock
Like The College Fix on Facebook / Follow us on Twitter