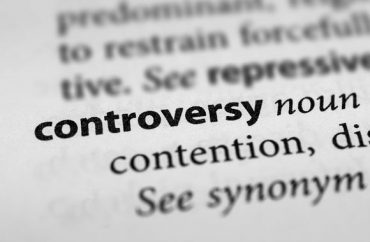 A pair of professors at East Stroudsburg University are resurrecting the "Inclusion Poster Project" after a two-year hiatus.
In 2017, the project generated controversy due to one of its entrants: a poster of a dead Puerto Rican child lying on a beach with President Trump walking the other way with golf club in hand.
As evidenced by the tweet below, the piece of art didn't exactly seem to fit the theme of the project or the university's description of it.
@ESUniversity absolutely loving this fine piece of propaganda on my way to class. How is this "inclusive"? pic.twitter.com/BvNYDP4OpD

— Max Jencarelli (@MaxJencarelli) November 29, 2017
Professor David Mazure had said he hoped the project would "spark awareness and possibly start deeper conversations about issues of inclusivity on campus." He added it would have been a good idea to set up "spaces for dialogue" before putting up the posters instead of doing so afterwards in reaction to criticism.
Mazure's partner in this year's endeavor, T. Storm Heter, believes the 2017 controversy was due partly to "talking openly about whiteness at ESU." He said "Institutional whiteness refers to the idea that a campus may be saturated with subtle cues about who belongs there and who doesn't."
Students in Heter's "Race, Gender and Culture" course and Mazure's Graphic Design class will consider this year's theme of "campus inclusivity," according to The Stroud Courier.
Through their designs, students are encouraged to express their personal feelings of exclusion or inclusion to better understand how our campus can grow.

According to Dr. Heter, many students said they feel uncomfortable walking through certain parts of campus, some even revealing that they would avoid certain areas altogether to avoid feeling stared at or objectified.

The poster project is an opportunity for students to reflect on their own experiences and serves as a way to start a conversation to initiate change.

"The student participants in the poster project are taking a real risk by stating controversial opinions in this divisive political environment of ours," Heter said. "This year's poster project is sure to stir up controversy: that's what good art does."

Dr. Heter and Professor Mazure revealed that the project was inspired by both Mirko Illic, a Bosnian comics artist who created 24 posters depicting topics of tolerance, and Sara Ahmed, a scholar of feminism and queer theory.

Together, they hope that this year's project will be free of hostile exchanges and full of fruitful ones.
The posters will be displayed after the Thanksgiving break.
MORE: Michigan State ripped for politically correct Halloween costume 'fails' posters
MORE: ASU students, faculty 'intimidated' by posters of Covington's Nick Sandmann
IMAGE: erce / Shutterstock.com
Like The College Fix on Facebook / Follow us on Twitter