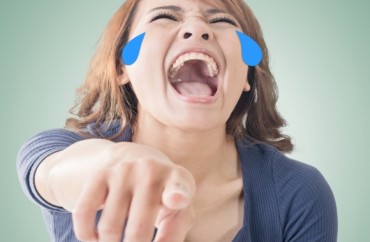 The latest item to frighten contemporary college students is a poster featuring the unintentional figurehead of the Covington High School "controversy."
The placards, seen around Arizona State University earlier this month, show a bust of Covington student Nick Sandmann garbed in his "Make America Great Again" hat with the phrase "STAND YOUR GROUND" underneath.
According to The State Press, although campus officials denounced the posters, some ASU minority students and faculty  "still fear they may be targeted."
Komalpreet Sahota, a graduate student in "justice studies" and a member of the Multicultural Solidarity Coalition, said several students came to the MSC "feeling very intimidated and concerned and also fearful for their safety."
It seems the phrase on the poster is the main "inflammatory" part, reminiscent of the Florida law which enabled "white Hispanic" George Zimmerman to be acquitted of the killing of Trayvon Martin.
The use of such a phrase was "no accident," said Cheryl Bennett, a professor in the American Indian studies department who specializes in studying hate crimes and violence against Native American people.

"All of these things are kind of connected – the phrases, and the images," Bennett said. "It was no accident that 'stand your ground' intimidates students of color, people of color, Native people."

She said that the use of Sandmann's image also impacts students.

In the video, Sandmann, who was wearing a "Make America Great Again" hat and attending an anti-abortion rally with his classmates, is seen staring at Phillips, who was singing and beating a drum as a participant in the Indigenous Peoples March.

"They're trying to make a statement and possibly intimidate Native people and people of color,"  Bennett said.

Bennett, who is Navajo and Comanche, said that the interaction in the video was antagonistic toward Native people, making the posters' intentions even clearer. The students surrounding Phillips could be perceived as physically trapping him, she said, and it makes it more likely that people will feel emboldened to do the same to other Native Americans.
ASU officials notified police about the posters, then had them taken down. ASU President Michael Crow referred to the placards as "strange notes from strange people."
The ASU group Young Democrats said the flyers were an example of "white supremacy":
"We do not support propaganda that promotes messaging of white supremacy. This propaganda is used to make people of color feel uncomfortable on campus through intimidation."
Of course, one way to interpret the posters is that conservative and/or Trump-supporting individuals should stand firm against specious charges made by the media and social media mobs … precisely like those which were levied against the Covington kids.
Not to mention, who would feel more frightened/intimidated on a college campus these days — a student wearing a MAGA hat, or one clad in something which says "F*** Trump"?
MORE: Prof: Covington HS kids symbol of 'white privilege,' yearning for 1950s
MORE: Dartmouth prof approves of 'doxxing' Covington Catholic students
IMAGE: Shutterstock.com
Like The College Fix on Facebook / Follow us on Twitter