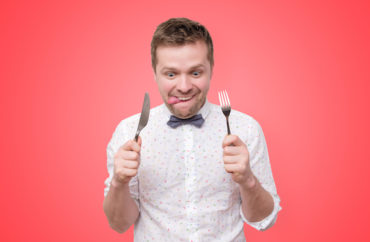 While Princeton University turned down $2.4 million in federal coronavirus-related aid in April, a campus eating club received between $150,000 and $300,000 in federal Paycheck Protection Program funds.
According to an article in the Daily Princetonian, Tower, an independent, not-for-profit eating club on the Princeton campus, was one of the businesses near the school to receive over $150,000 in loans.
None of Princeton's other ten eating clubs received more than $150,000.
The federal CARES Act, which passed Congress in early April, provided over $2.2 trillion in coronavirus relief, including $14 billion to America's colleges and universities. Some of America's most prestigious schools with large endowments, such as Harvard, Princeton, Yale, Stanford, and Northwestern, declined to accept the CARES Act funds.
The Paycheck Protection Program, a program within the CARES Act, provided $35 billion to small businesses that retained their employees during the COVID-19-induced economic downturn.
All of Princeton's eating clubs will be closed for the upcoming fall semester, the first time that has happened since 1918. In a July statement, the clubs were unwilling to say when they would open again, citing "too many rapidly shifting variables to make any projections at this time."
Eating clubs on the Princeton campus originated in 1879, when students banded together to host their own dining facilities. Students in their junior and senior years are open to joining the clubs, which provide meals and social functions.
Currently, six clubs have a formal selection process for membership (Cannon, Cap and Gown, Cottage, Ivy, Tiger Inn, and Tower) and five clubs are open to all prospective members. (Charter, Cloister Inn, Colonial, Quadrangle, and Terrace). Each club boasts approximately 150 to 200 members.
According to a Daily Princetonian review of Department of Treasury records, between $208.7 million and $440.25 million from 1,027 loans were granted through the PPP program to businesses located in Princeton.
So while the school did not accept federal taxpayer aid, many of the businesses supporting the university did.
Read the full article from the Daily Princetonian here.
MORE: Princeton faculty accuse school of rampant 'anti-blackness,' issue list of 48 demands
IMAGE: Koldunova_Anna / Shutterstock
Like The College Fix on Facebook / Follow us on Twitter