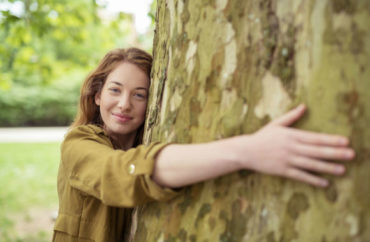 'White-led environmental and climate movements have long marginalized issues of racial justice when crafting policy and legislation,' paper claims
Ecology professors are sounding alarms about racism in urban wildlife and accusing environmentalists of not seeing the connection between the environment and racial issues such as police brutality.
A paper in Science magazine published on August 13 warns that researchers are ignoring the link between racism and urban ecology.
The team of researchers wrote:
We draw on existing research to link racist practices – including residential segregation – to the observed heterogeneous patterns of flora and fauna observed by urban ecologists. As a result, urban ecology and evolution researchers must consider how systems of racial oppression affect the environmental factors driving biological change in cities.
"The origins of environmentalism in the United States were heavily influenced by white men who expressed racist perspectives in their efforts to protect nature," the researchers said.
The team said that "[w]hite-led environmental and climate movements have long marginalized issues of racial justice" and "have traditionally considered structural violence to be unrelated to environmental issues."
The researchers said "state-sanctioned police brutality," "environmental degradation," and "the climate crisis…reinforce patterns of racial segregation and criminalization of minoritized people in urban public spaces."
"[R]acist and classist structures" even extend to characteristics such as "green space and tree cover," the team said.
MORE: University backs off plan to publish 'antiracism pledge' signers
Chris Schell, a professor at the University of Washington Tacoma and the lead researcher on the team of professors, elaborated on the arguments in an interview in Crosscut, a Seattle news organization.
He said that "residential segregation" and gentrification are important topics but are not often talked about because of "white privilege and toxic masculinity" in the field of urban ecology. Schell told the interviewer that "white heteronormative males…were leading the conversation" and they never had to deal with these problems.
He also linked the reported shrinkage of the bee population to "structural and systemic racism."
Schell argued that finalizing the paper, which took the team two years to write, fit well with recent racial justice movements surrounding the death of George Floyd at the hands of Minneapolis police officers on May 25.
We were working on this in earnest for two years, but the time when it came out ⁠— during these dual pandemics, before an election — I guess serendipitous is not the right word, because it should not have taken a police officer on the neck of George Floyd for nine minutes for people to start paying attention, or for our country to be the worst in terms of COVID numbers for us to legitimately pay attention to these issues. And yet, I think with every passing month, as I mentioned earlier, our soapbox just kept getting bigger to the point that we didn't even need the megaphone, because you couldn't hear anything else. It was just so deafening. So the ground was fertile enough for people to listen.
Schell said he wants scientists to use the paper to evaluate how they conduct research.
Scientists should think about how they "interact with that culture and how you compensate that culture," Schell said.
MORE: Sociology professor says fatphobia is 'rooted in anti-Blackness'
IMAGE: Stockfour/Shutterstock
Like The College Fix on Facebook / Follow us on Twitter