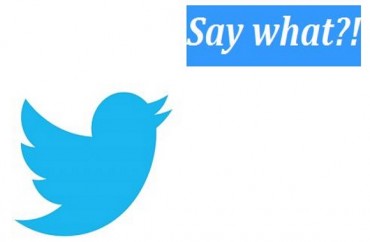 Edgewood College, a small, private Dominican-based institution in Madison, Wisconsin, has closed its official Twitter accounts due to an alleged "general increase of misinformation and negative speech."
Edgewood President Andrew Manion said in a December 1 statement that "recent increases of negative and misinformative content at the channel do not align with the Mission and values" of the school, Madison.com reports.
"We simply remove ourselves from that particular space and will not return until the content there is more consistent with our values of truth, compassion, community, partnership, and justice," Manion said.
According to its website, Edgewood "engages students within a Community of learners committed to building a Just and Compassionate World."
Edgewood spokesman Ed Taylor said the decision had nothing to do with Elon Musk's purchase of the social media platform. The move to cease Twitter occurred a month ago, which affects its main account and athletics department.
Edgewood employees and students are still allowed to use their own, personal, Twitter accounts.
Madison.com points to a CBS News piece which notes Montclair State University researchers found that in the first 12 hours of Musk's takeover there was a "much more 'hostile' environment" on Twitter.
MORE: Professor: 'We are headed to hell' if Elon Musk's Twitter isn't regulated
The study was limited to terms considered "vulgar and hostile towards individuals based on race, religion, ethnicity, and orientation" such as the "n-word, k-word and f-word." As such, conservatives being called "Nazis" apparently would not be considered.
This isn't surprising considering the two cited media works on Montclair researcher Bond Benton's (pictured) faculty page focus on QAnon and the January 6 Capitol riot. The study itself cites sources focused on "far-right Networks on Telegram," 4chan, how conservatives lauded Musk's Twitter acquisition, and how COVID "misinformation" is spread on Twitter and Facebook.
More recently, The New York Times featured claims from the Center for Countering Digital Hate, the Anti-Defamation League and "other groups that study online platforms" which corroborate the Montclair study.
Center for Countering Digital Hate Chief Executive Imran Ahmed said that "Elon Musk sent up the Bat Signal to every kind of racist, misogynist and homophobe that Twitter was open for business."
But even more recently, Musk revealed how former Twitter employees worked with like-minded individuals — namely Democratic politicians and operatives — to censor comments and individuals they didn't like, such as those discussing the Hunter Biden laptop story.
Musk said that before he took over the company it appears there was "a very different standard applied to Republican candidates in the U.S. versus Democrat candidates."
MORE: Professors on Elon Musk's Twitter buy: 'disastrous,' 'troubling,' will make platform a 'cesspool'
IMAGE: Twitter; Monclair State screencap
Like The College Fix on Facebook / Follow us on Twitter