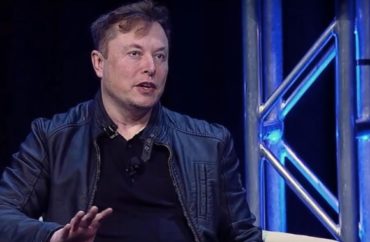 As news of billionaire Elon Musk's purchase of Twitter made the rounds on Monday, the country's professoriate had no shortage of opinions on the matter, ranging from the hysterical to the rather reasonable.
In the former category, Hofstra University's Kara Alaimo — who earlier this year said U.S. Supreme Court Justice Neil Gorsuch's refusal to wear a face mask in court was "like 'manspreading' and using 'bro language'" — says if Twitter allows "harmful forms" of free speech the effect will be the "silencing [of] many people" which is "disastrous."
"Thoughtful users" won't use a platform which constantly "abuses" them, Alaimo claims.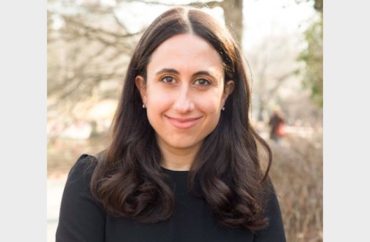 Alaimo (pictured) predicts if Musk follows through with what he's promised he'll ultimately destroy Twitter, and alternative social media platforms will proliferate.
NYU adjunct Elizabeth Spiers, a founder of Gawker and The Insurrection, recently wrote a New York Times op-ed titled "Making Twitter More of a Cesspool Makes No Business Sense" which claims Musk "conflates harassment with criticism." She says harassment and threats are not "uncommon experiences for women and minorities who speak in public."
Making Twitter more open "likely" will negatively affect those groups more often than "white men like Mr. Musk," Spiers alleges. She also quotes a "Saturday Night Live" joke which said Musk's desire to buy Twitter shows "how badly white guys want to use the N-word."
"If Mr. Musk allows Twitter to become a cesspool of hate speech and disinformation," Spier continues, "he'll test the risk adversity of the platform's advertisers, and it's likely that he'll find himself with fewer brands that are willing to take the risk of appearing in people's polluted feeds."
MORE: Musk's free speech plan for Twitter 'is the dream of every dictator': UC Berkeley Professor Robert Reich
Spiers' worries were echoed by the "fresh, unflappable [and] objective" Jason Johnson of Morgan State University who said the Musk takeover would lead to a major breach in users' privacy: "Imagine if the worst most obnoxious person you've ever met had access to all your DMs and had the right to put them out whenever they want. Like that is essentially what people are looking at."
Syracuse University's Kyla Garrett-Wagner claimed the Musk acquisition would lead to a "Wild West" scenario: "If Elon Musk decides tomorrow that he wants to shut Twitter down for a week, he can do that […] this is not the street corner[,] this is the proverbial Wild West but owned by a minority elite that doesn't represent minority voices."
Vanderbilt Law Professor Rebecca Allensworth described Musk's Twitter purchase as "troubling" and said the billionaire has "idiosyncratic views" about free expression.
"There is something deeply troubling about a privately-held company holding the power Twitter does over public speech, especially if Twitter will be controlled by someone with as idiosyncratic views about speech as Musk," Allensworth said. She noted the First Amendment only "constrains government actors," not folks like Musk.
Katharine Gelber, head of the University of Queensland's School of Political Science and International Studies, worried that Twitter's easing of content moderation "could open the door to greater hate speech, racism, and misinformation on a platform that is already rife with it." She said Musk's claim that he's purchasing Twitter for free speech purposes "is just a fallacy […] it's just wrong."
Gelber added "if it were there would be a completely different approach needed […] the profitability of these platforms is driven by clicks, and you get more clicks the more upset people are."
Arizona State School for the Future of Innovation in Society Professor Andrew Maynard said "it's going to be interesting to see how he navigates between free speech and hate speech" as there are people Musk might allow back on the platform that "maybe people don't want to see."
At Northeastern University, Media Innovation and Technology Professor John Wihbey compared Musk to a "nation-state with […] inscrutable intentions." He said "It's not dissimilar to selling the company to a foreign nation," noting Musk would "personally own a lot of data from users around the world." Wihbey added there are "serious human-rights concerns" in areas around the world of which Twitter has to be cognizant, and "just saying 'Twitter needs more free speech' doesn't solve the practical political problems the company is dealing with."
However, Wihbey did say he likes Musk's plan to open up Twitter's algorithm, which Temple University's Jason Thatcher seconded: "[H]onestly as an academic and as an American, i[t's] really exciting."
On the other hand, the University of Colorado at Boulder's Robin Burke pointed out that while this sounds good, "much of it would be completely illegible to most."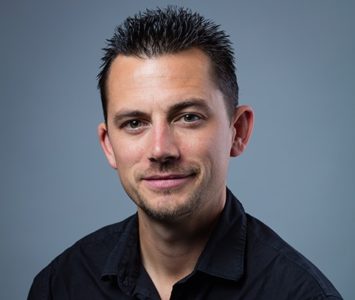 California State East Bay Professor Nolan Higdon (pictured) said that Musk's Twitter purchase, like those of "corporate oligarchs," makes "democracy less and less likely to work as it's designed." In an email to The College Fix, Higdon elaborated:
My point was, and is, that before Musk' buy-out, we are already in a situation that is bad for democracy: a few wealthy people – in an age of vast wealth inequality – control what is often treated like the public square without having to face accountability from the electorate. Regardless of the billionaire, it is bad for democracy when the public has almost no voice in shaping the public square.

A few oligarchs wield their power to o design algorithms that set the so-called community standards and determine which users see which content […] Those who put their faith in him (or any other billionaire for that matter – Soros, Cuban, Kochs etc), rather than a democratic solution, normalize oligarchy and lessen the power of the democratic process.
MORE: Journalism professor apoplectic about Elon Musk's possible Twitter 'meddling'
IMAGES: YouTube screencap; Kara Alaimo/Twitter screencap; Cal State East Bay screencap
Like The College Fix on Facebook / Follow us on Twitter