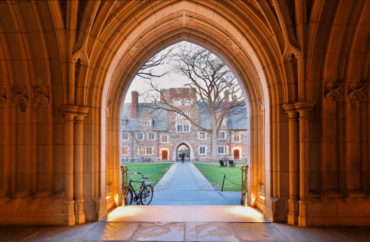 Nonprofit takes aim at the nihilistic state of higher education
College students across the country are taught that their feelings trump facts, that there is no objective truth, and that the only end of knowledge is power. One Princeton-based nonprofit is working to counter that narrative.
The Scala Foundation is an education initiative that strives to restore "beauty and wisdom to the liberal arts," according to its stated mission. Created in 2016, the foundation is made up of both educators and students seeking cultural renewal in American academia.
Scala's goal is "restoring American culture by giving students and culture creators a sense of objective truth," executive director Margarita Mooney Suarez told The College Fix in an telephone interview last week.
Mooney Suarez is associate professor of congregational studies in the Department of Practical Theology at Princeton Theological Seminary as well as the author of the recent book "The Love of Learning: Seven Dialogues on the Liberal Arts."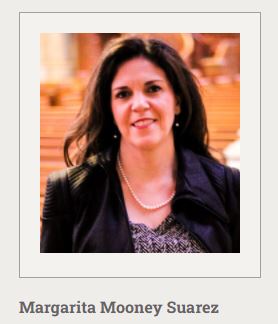 She said the nonprofit works to restore classical values, such as free speech in higher education, through a combination of on-campus events, online webinars, summer sessions, intellectual retreats, reading groups and similar activities.
Recent events include a dialogue on the ethics of teaching and an event focused on universities' response to COVID-19.
An upcoming conference at Princeton this spring is slated to tackle the connection between art and public life. Billed as the third major conference hosted by Scala at Princeton Theological Seminary, participants will "ponder the challenges and opportunities in connecting art, the sacred and our shared lives and stories," its description states.
Mooney Suarez, the daughter of a Cuban immigrant, began her higher education at Yale University. While studying for a degree in psychology, Mooney Suarez recounted her experience at Yale being "surrounded by students who legitimately believed that the only end of knowledge is power," describing the general philosophy of the student body as "nihilistic."
Mooney Suarez described a turning point that led to the creation of Scala — an incident colloquially known as "Halloweengate." In 2015, students clashed with Yale faculty member Erika Christakis after Christakis urged calmness about Halloween costume cultural appropriation concerns.
The scholar said she sees incidents like Halloweengate and the firestorm over Christakis as communicating an alarming truth: "civil discourse has been blown out of the water."
The Scala Foundation, she said, is looking to turn the tide. By building on the tradition of thinkers like Edmund Burke, Scala plans to help retake American educational institutions at the ideological level by hosting events and speakers, both in-person and online, to increase student exposure to these ideas.
To Mooney Suarez, it's far better than giving up hope.
"I am concerned at the rise of ideology," she said, describing how many in the academic world aren't interested in discourse. "I fear that a lot of people whose political and theological tendencies on the right and the left have reached the conclusion that we can't resolve our differences."
The Scala Foundation partners with similarly minded organizations to increase their ability to connect with students. One such organization is the Acton Institute, a conservative think tank that sponsors research and educational initiatives like Scala.
Acton President Robert Sirico told The College Fix that Scala's mission is absolutely vital to reforming American education.
"We are living in a cultural free-fall," Sirico said. "Many of the problems that presently confront us have to do not merely with wrong ideas, but with the very capacity of young people to know how to think and reason."
This capacity to think and reason, Sirico added, is why Scala's move to reform American academia is important: "The reformation of the academy will not be about curriculum alone, but of a proper understanding of the human person and his capacity to know and live the truth."
Mooney Suarez said that such a reformation is already happening at some colleges.
"I think there is amazing work being done at schools like Grove City [College] and Hillsdale College," she said, using such colleges as evidence that Scala can succeed in its missions despite the current philosophy of many American students: "You cannot build a positive worldview out of nihilism."
MORE: Colleges should teach about morality of free markets, think tank leader says
MAIN IMAGE: Jay Yuan / Shutterstock; Inside, courtesy photo
Like The College Fix on Facebook / Follow us on Twitter