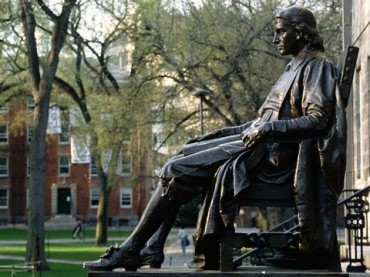 More than 100 students and faculty have signed a petition to rescind the invitation to Colorado State Sen. Michael Johnston to speak at the Graduate School of Education's ceremony May 28. Why?
They're upset he's hard on teachers and uses – gasp – students' test scores to measure their performance!
The Harvard Crimson reports:
According to the online statement of protest, Johnston—who received a master's degree from the Ed School in 2000— "embraces a vision of education reform that relies heavily on test-based accountability while weakening the due process protections of teachers."

"We feel that the choice of Mike Johnston is emblematic of an institutional direction at HGSE [Graduate School of Education] that seems to value the voices of policymakers and researchers over those of teachers, students, and community members, which we find extremely troublesome," the statement said. …

In an interview with The Crimson, Johnston said he intended to speak at the convocation ceremony despite the protest.
Like The College Fix on Facebook / Follow us on Twitter