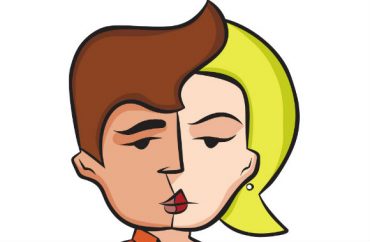 A male Massachusetts elementary school principal recently announced that he will become … a she.
Tom Daniels of the Stanley School in Swampscott made the news known two days ago in a letter to the community. In it, Daniels says he has "struggled with gender identity" since his grammar school days, and that he identifies as both male and female … but eventually will transition to just female.
Daniels will now use his middle name, Shannon, as his first name. He says the moniker means 'wise river' according to its Irish roots, and "is used by both males and females, perfectly denoting my fluid gender."
As for how parents can help break the news of this change to their kids, Daniels offers a few suggestions:
–"There are many different ways boys and girls express themselves. It is important that we accept everyone as they are."
–"Principal Daniels may look and sound different, but inside Principal Daniels is the same caring person."
–"This doesn't change the fact that Stanley School is a great place to be and learn."
[Daniels] said he suppressed his feelings for more than 40 years and considered the prospect of revealing them "terrifying."

In an interview, Daniels said he woke up one morning recently and said to himself, "'Who am I and what do I want?'"

"I said, internally I'm a female and I want to be one,'" Daniels said. "It gave me this incredible peace and happiness. It was just right. At age 52, I'm brave enough and maybe foolhardy enough to do the right thing."

Soon after his announcement, Daniels said his inbox was full of supportive messages.

"It's really nice," he said.

Daniels said he knows his transition won't be easy for everyone. In his letter, he said he will be "honest and transparent" and will do "everything in my power to ensure that there is no negative impact on our school community."

In her own letter regarding Daniels' announcement, Superintendent Pamela Angelakis said she applauded Daniels' decision and admired his "courage, honesty and transparency."

"I hope you will join me and the entire district leadership in offering Principal Daniels our acceptance, understanding and support," Angelakis wrote.
As for pronoun preference, Daniels indicated that "he," "she," and "they" are all appropriate.
MORE: Transgender studies prof takes on 'so-called truth' gender binary
MORE: The continuing incoherence of transgender ideology
IMAGE: Daren Woodward/Shutterstock.com
Like The College Fix on Facebook / Follow us on Twitter