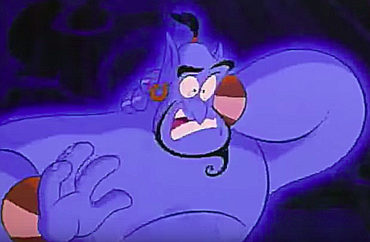 An elementary school in Maryland has canceled its production of "Aladdin Jr." due to complaints the play offers up negative stereotypes of Arab culture.
Westowne Elementary School's drama club had planned on shows in February. The play is based on the popular 1992 Disney film.
According to WBAL, Danette Zaghari-Mask, a lawyer with the Council on American-Islamic Relations, said her Westowne-attending son came home "upset and humiliated" about the production.
"In the play, Arabs are described as barbaric — those are the exact words that are used. And the actual play was very controversial apparently in the early '90s," Zaghari-Mask said. Her son decided not to participate in the play.
Zaghari-Mask said she was "relieved" at the officials' decision to call off the production, adding she appreciated the school's "considerat[ion] of diversity."
Principal J. Palmer Wilker said in a letter to drama club parents that "Aladdin Jr." has been panned for its "inaccurate, negative stereotyping" of Arabs and their culture.
"It is important that we make choices that resist negative stereotypes, promote understanding, and celebrate all people," he added.
The school decided to perform "The Young Fables" instead. Wilker held a meeting Monday with drama club parents and students.

"They're saying we're a community, but they didn't even ask anyone. They just made this decision by themselves and it's kind of disappointing," parent Jessi Eberle said.

"I think they did a really great job of explaining why they came to the decision they came to. I think it was definitely the best outcome," parent Emily Shaw said.

Parents said the school purchased the right to put on the play, and officials said it would be reimbursed.
MORE: Theater dept. cancels play because whites might be cast as Asians
MORE: Kent State's 'West Side Story' canceled due to 'incorrect' race castings
IMAGE: YouTube.com
Like The College Fix on Facebook / Follow us on Twitter