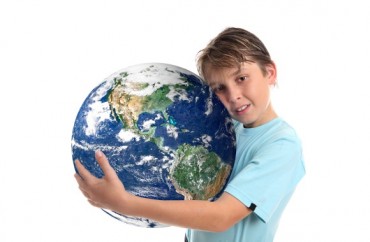 The Columbia University chapter of a group dubbed the Sunrise Movement has called on the university president to declare a "climate emergency" by December 1.
The Columbia Spectator says the organization "aims to stop climate change" (can the climate stop from being changed?) and wants President Lee Bollinger to sign off on the UN Environment's Global Climate Emergency letter.
The Sunrise Movement petition (which actually states a deadline of November 1) notes that "nearly 200 colleges and universities around the world have signed the UN Environment's Global Climate Emergency letter, declaring that the Climate Crisis is an existential threat worthy of urgent action."
It points out that schools in "France, Cameroon, China, Honduras, Nigeria, [and] Colombia" are participating.
China?
Sunrise's Elizabeth Love says her group wants Columbia to implement "education on climate and sustainability throughout campus, research climate in an action-oriented way, and become carbon neutral by 2050."
Two weeks ago, the Sunrise Movement started a campaign urging students to email Bollinger to ask him to sign the letter. While the group had hoped to mobilize 200 students to send emails by Nov. 1, it has extended the deadline until Dec. 1, as only 150 emails have been sent so far. According to Love, the group has also requested a meeting with Bollinger, who they claim has yet to respond.

"That's what we're working on right now, and if they're not willing to meet with us, we're going to incorporate even more voices so that we're so loud they can't ignore us," she said.

According to media coordinator Dylan Burns, CC '22, the significance of Columbia signing the letter is mostly symbolic, but doing so would hold Columbia accountable in the future.

"What it would enable us to do is in the future when we want Columbia to come to bat and actually start addressing the climate crisis, we can say 'so you recognize that there is a climate crisis, so why aren't you doing anything about it.' If you agree there's a climate crisis, you start to agree to take certain steps in order to fight it," he said.

Burns added that if Columbia signs the letter, it would be the first Ivy League institution to do so.
Sunrise currently has 156 "letters sent" out of its goal of 200.
MORE: Teacher quits because students are in jeopardy from climate change
MORE: Economics prof says cannibalism might help fight climate change
Like The College Fix on Facebook / Follow us on Twitter