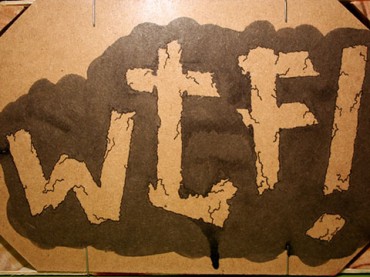 How's this for a teachable moment? The former journalism adviser to Florida Atlantic University's student newspaper, the University Press, started his own website to compete with student journalists for campus news.
"This website was created for the express purpose of shaming the University Press into doing better with its own," Michael Koretzky says on his new site, Fautocratic:
How? Public humiliation. Because nothing else has worked. Not hand-holding, not cajoling, not even bribery. …

So I'll cover FAU news more and faster by myself than the two dozen savvy students who run FAU's news operation – and who grew up not knowing a time before the Internet, and who love to make fun of me for being old and growing up when pagers were all the rage.
He includes this editorial note at the bottom of his second story, an in-depth, first-person profile of an FAU administrator who just resigned:
UP staffers: You can do long-form journalism online. This particular post isn't straight news or feature, of course. But you have more room to be weird online than in print. And it doesn't take long to go long. I wrote and designed this less than 48 hours of Brown's resignation. If this old-fart adviser can do it, so can you, dammit.
College Media Matters, which calls Koretzky "the Simon Cowell of college media," notes that Koretzky has been shaming college journalism for years, taking particular aim at uninspired news websites.
Koretzky came close to getting fined $6,000 and suspended by FAU's student government on an ethics charge in 2004, in the middle of a dispute between the government and the paper. He said FAU "fired" him in 2010.
Koretzky told College Media Matters:
Online [newspapers] can have verve and attitude, it can let links and curated video handle the exposition so you can get to the point, and it can use animation and images in ways print can't. Yet, when you talk to college journalists about beefing up their website, you hear this in reply: "Yeah, I guess we could write a story. Maybe news, maybe feature, maybe opinion. Maybe run a photo…" WTF?
Like The College Fix on Facebook / Follow us on Twitter
IMAGE: PistoCasero/Flickr