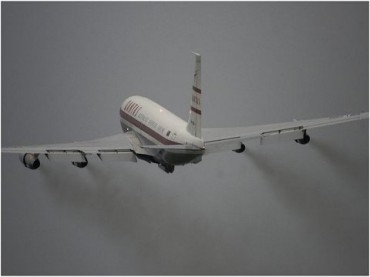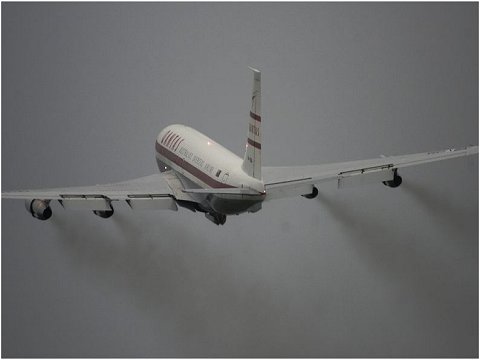 Fox Business conducted a six-month investigation into the Federal Aviation Administration's hiring practices, and uncovered some disturbing findings.
Titled "Trouble in the Skies," the analysis discovered that "the newest air traffic control recruits had access to answers on a key test that helped them gain jobs with the FAA," and the FAA's new obsession with ever-so important diversity led to the scrapping of some 3,000 qualified candidates "with degrees in air traffic control" and "FAA accredited degrees."
The FAA used to give hiring preference to CTI graduates, like Douglas, who achieved the "well qualified" designation on the AT-SAT, successfully earned a degree from a CTI program and obtained a recommendation from the CTI program's administrators. Douglas had it all as he awaited the FAA's 2014 bid for jobs. It appeared, to him, that he was at the front of the FAA's line to be hired as 2013 came to a close. "I finished my air traffic control program with a 4.0 and I interned for the FAA. I think that I had a decent chance, absolutely," he said.

But just as Matthew Douglas prepared for a new year and a new life, the FAA dropped a bomb. On December 30, 2013 the FAA threw out his AT-SAT score, CTI diploma and recommendations from his CTI program administrators. In fact, the FAA threw out the AT-SAT scores and CTI qualifications of an estimated 3000 CTI graduates and military veterans who were all previously designated "well qualified" to become air traffic controllers. The FAA told them all to start over. But this time, when they applied for a job, their college degrees and previous military experience would mean nothing. They would now compete with thousands of people the agency calls "off the street hires"; anyone who wants to, can walk in off the street without any previous training and apply for an air traffic control job. The FAA's only requirements, to apply, are be a U.S. citizen, have a high school diploma, speak English and pass the FAA's new BQ, Biographical Questionnaire. What Douglas and thousands of other CTI graduates didn't know was that the FAA was planning these changes long before the agency made them public.

FAA administrator Michael Huerta announced pending changes to the Air Traffic Control hiring process in April 2013, several months before Douglas and the other CTI graduates were discarded. But Huerta made no mention of what the agency actually planned to do as Douglas and his CTI classmates were preparing to graduate. An FAA press release issued in April 2013 says, "Administrator Michael Huerta has made an historic commitment to transform the Federal Aviation Administration (FAA) into a more diverse and inclusive workplace that reflects, understands, and relates to the diverse customers we serve."
Be sure to read the experience of Moranda Reilly, who claims she was given access to the BQ test … and to the correct answers.
She says she received a voice message from Shelton Snow, an FAA employee who has "recently been promoted to be an FAA Front Line Manager at the FAA's New York Center," which contained some … interesting information, to say the least:
"I know each of you are eager very eager to apply for this job vacancy announcement and trust after tonight you will be able to do so … there is some valuable pieces of information that I have taken a screen shot of and I am going to send that to you via email. Trust and believe it will be something you will appreciate to the utmost. Keep in mind we are trying to maximize your opportunities … I am going to send it out to each of you and as you progress through the stages refer to those images so you will know which icons you should select … I am about 99 point 99 percent sure that it is exactly how you need to answer each question in order to get through the first phase."
Do you feel safe in that 747 now?
Like The College Fix on Facebook / Follow us on Twitter
IMAGE: Ian Press/Flickr