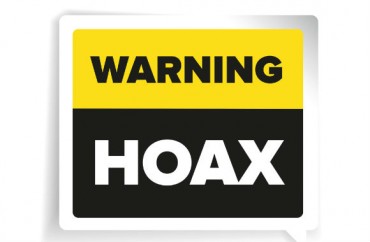 In this supposed era of renewed white nationalism where things are spiraling out of control racially, why do members of "oppressed" groups so often feel the need to make stuff up?
Back in September a quintet of black Air Force Academy cadets discovered racial slurs written on their dorm doors, including "Go home ni**er."
Like at many other universities, the school began an investigation and Superintendent Lt. Gen. Jay Silveria lectured cadets about the messages' "horrible language" telling them "If you can't treat someone with dignity and respect, then get out."
According to The Washington Post, Silveria's speech "drew national attention for its eloquence" and was viewed over one million times on YouTube.
Alas, it turns out the black cadets were only victims of one of their own.
Yesterday, according to the Colorado Springs Gazette, the school announced one of the five admitted to writing the messages himself in a "bizarre bid to get out of trouble he faced at the school for other misconduct."
Unfortunately, akin to his traditional college counterparts, Silveria views the incident as a "teachable moment" on race:
"Regardless of the circumstances under which those words were written, they were written, and that deserved to be addressed," Silveria said in a Tuesday email. "You can never over-emphasize the need for a culture of dignity and respect – and those who don't understand those concepts, aren't welcome here." …

"We can confirm that one of the cadet candidates who was allegedly targeted by racist remarks written outside of their dorm room was actually responsible for the act," academy spokesman Lt. Col. Allen Herritage said in an email. "The individual admitted responsibility and this was validated by the investigation." …

"Racism has no place at the Academy, in any shape or form. We will continue to create a climate of dignity and respect for all, encourage ideas that do so, and hold those who fail to uphold these standards accountable," Herritage said.
The Gazette's Tom Roeder echoed Silveria, writing "No matter its origins, the incident sparked a national discussion on racism and the academy's swift and public response."
"No matter it's origins …"? "Regardless of the circumstances …"? Really?
Given the progressive and media narrative that white nationalists, the alt-right, Neo Nazis, et. al. are experiencing some sort of renaissance, the circumstances/origins of such incidents certainly do matter … since so many "hate" events have turned out to be bogus.
Read more.
MORE: Black student activists demand criminal charges for hate-crime hoaxer
MORE: Enough with the hate crime hoaxes
IMAGE: LinGraphics/Shutterstock
Like The College Fix on Facebook / Follow us on Twitter