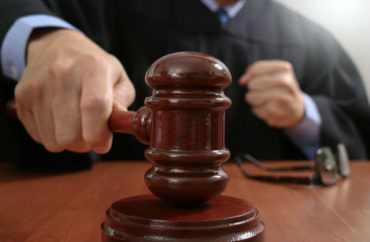 University of Central Florida reviewing its policies in wake of ruling
A federal appeals court has unanimously ruled that the discriminatory-harassment and bias response team policies at the University of Central Florida likely violate the First Amendment because they chill free speech.
The appeals court overturned a district judge's rejection of a preliminary injunction against UCF's harassment policy, forcing it to suspend the policy for now. It also ordered the district court to consider the constitutionality of UCF's bias response team. The district court had initially ruled the plaintiffs did not have standing to sue.
"[I]t is imperative that colleges and universities toe the constitutional line when monitoring, supervising, and regulating student expression. Despite what we presume to be the very best of intentions, it seems to us substantially likely that the University of Central Florida crossed that line here," the three-judge 11th U.S. Circuit Court of Appeals panel ruled.
The lawsuit was filed last year by Speech First, a nonprofit association dedicated to defending free speech on college campuses. The suit alleged several UCF policies suppress conservative students' ability to express their opinions on political and social issues.
The university is now reviewing the decision, university spokesman Chad Binette told The College Fix via email.
"We remain fully committed to encouraging differing viewpoints, free speech and free expression – and we recommit to ensuring our policies are consistent with those ideals," he said. "The university continues to work to ensure the related policies are reviewed and are consistent with our commitment."
Cherise Trump, executive director of Speech First, praised the 3-0 ruling, saying it has precedent-setting implications for all public colleges and universities under the 11th circuit's purview.
"This is a huge victory for every student at the University of Central Florida, as well as all students attending schools in Florida, Georgia, and Alabama. We are thrilled that the Court sided with us as we work to protect students' First Amendment rights. This court decision should send an alarming message to anyone attempting to chill, silence, or bully into submission others' opinions," Trump said in a statement.
In granting the preliminary injunction against the discriminatory-harassment policy, the appeals court ruled that it "objectively chills speech because its operation would cause a reasonable student to fear expressing potentially unpopular beliefs."
The judges ruled UCF's discriminatory-harassment policy prohibits a broad swath of expressive activity — both "verbal" and "electronic" — and called it "impermissibly overbroad."
"The discriminatory-harassment policy's imprecision exacerbates its chilling effect. To take just one example, what does it mean for one student's speech to 'unreasonably . . . alter' another student's educational experience? Both terms — 'unreasonably' and 'alter'— are pretty amorphous, their application would likely vary from one student to another, and the university's totality-of-known-circumstances approach to determining whether particular speech crosses the line only makes matters worse."
In fact, according to the ruling, "At oral argument, we asked the university's lawyer a series of questions about whether particular statements would violate the discriminatory-harassment policy: (1) 'abortion is immoral'; (2) 'unbridled open immigration is a danger to America on a variety of levels'; and (3) 'the Palestinian movement is antisemitic.'"
"To his considerable credit — but to the policy's considerable discredit — [the university's lawyer] candidly acknowledged that while 'it did not sound to [him]' like the speech would be proscribed under the policy, he couldn't say for sure because 'the university will consider all the facts and circumstances there' and because he couldn't 'prejudge everything.'"
"If UCF's own attorney — as one intimately familiar with the university's speech policies — can't tell whether a particular statement would violate the policy, it seems eminently fair to conclude that the school's students can't either."
"Given the discriminatory-harassment policy's astonishing breadth — and slipperiness," the ruling added, "we think it clear that a reasonable student could fear that his speech would get him crossways with the university, and that he'd be better off just keeping his mouth shut. That sort of 'objective chill' suffices to give the affected students — and thus Speech First — standing."
The judges also ruled that the district court must decide whether the "chill" caused by the bias response team policy is substantial enough to violate the First Amendment as well. The three-judge panel ruled that they think it does.
"No reasonable college student wants to run the risk of being accused of 'offensive,' 'hostile,' 'negative,' or 'harmful' conduct — let alone hate or bias. Nor would the average college student want to run the risk that the university will 'track' her, 'monitor' her, or mount a 'comprehensive response' against her."
"And as with the discriminatory-harassment policy, the breadth and vagueness of the bias-related-incidents policy exacerbates the chill that the average student would feel."
MORE: UCF hit with free speech lawsuit over its bias response team, speech code
IMAGE: Everything Possible / Shutterstock
Like The College Fix on Facebook / Follow us on Twitter