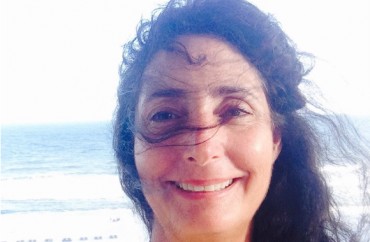 There's no way it's relevant to their studies, judge claims
Teresa Buchanan's specialty is preparing teachers-in-training for the world of urban public education, where daily language is often crude and profane.
So when Louisiana State University fired the 20-year veteran for using swear words and sex jokes in front of undergraduate and graduate students, deeming it "sexual harassment," the professor went to federal court against her public university, claiming it violated her First Amendment rights.
Her faculty peers supported her, voting to censure the administration. The policy Buchanan was punished for violating is exceedingly broad, banning "unwelcome verbal, visual, or physical behavior of a sexual nature" if it "has the purpose" of creating an "offensive working environment."
Nearly two years later, LSU's narrow view of academic freedom has prevailed.
U.S. District Judge Shelly Dick ruled in favor of LSU's motion for summary judgment, saying that because its policies claim they are "not intended to infringe upon constitutionally guaranteed rights nor upon academic freedom," they must not have infringed on Buchanan's rights.
MORE: Prof fired for cussing sues LSU for saying she sexually harassed students
The judge dismissed claims against Buchanan's dean and two human resources officials on the grounds that "First Amendment retaliation" is by definition not a "continuing violation." Buchanan had 12 months from when they allegedly harmed her to sue them, and she filed suit several months too late, according to Judge Dick.
Her dean and LSU President F. King Alexander were also granted qualified immunity by the judge, who said Buchanan's classroom behavior did not concern "a matter of public concern":
The Court finds that Plaintiff's use of profanity and discussions regarding her own sex life and the sex lives of her students in the classroom do not constitute First Amendment protected speech, are not matters of public concern, and are not, as claimed by Plaintiff, part of her overall pedagogical strategy for teaching preschool and elementary education to students as there is no summary judgment evidence to support such a claim.
MORE: Triangles on syllabus get prof investigated for sexual harassment
Therefore, "it is unnecessary for the court to scrutinize the reason for the discipline," Judge Dick said.
She cited a 1986 ruling by the 5th U.S. Circuit Court of Appeals, which is binding on her court, that knocked down a professor's termination lawsuit in response to his "constant use of profanity in the classroom" and profane "outburst" against students after they complained about him.
Interestingly, the 5th Circuit overruled a jury verdict in favor of the professor, saying the jurors couldn't appropriately balance the professor's language against "its usefulness to his instruction and its disruptive tendency." It quoted approvingly from two students who claimed they lost interest in the subject of the class and were afraid to ask questions because of the professor's demeanor.
MORE: Cussing prof says students complained she was too hard on them
Judge Dick distinguished Buchanan's situation from that of another professor who was punished for using "the words 'nigger' and 'bitch' during a classroom discussion on the power of words to marginalize and oppress."
The 6th Circuit said the professor's right to use those words in a relevant class discussion "outweighed the college's interest in regulating offensive speech." In contrast, Buchanan's behavior was not "relevant to educating students on becoming teachers of preschool through third grade students," Judge Dick wrote, who fixated repeatedly on Buchanan's use of "pussy "and "fuck."
The Foundation for Individual Rights in Education, which sponsored Buchanan's lawsuit, said it was "deeply disappointed" by the ruling and believes "the case was wrongly decided." It is reviewing whether to appeal.
Read Judge Dick's ruling and FIRE's post.
MORE: Fired LSU prof's colleagues vote to censure administration
IMAGE: Teresa Buchanan/Facebook
Like The College Fix on Facebook / Follow us on Twitter