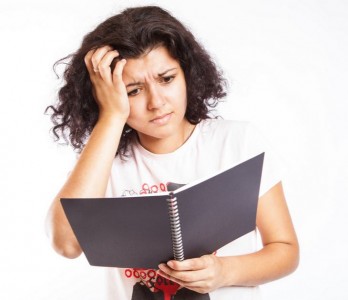 Associate editors had previously apologized for essay
Earlier this month The College Fix reported on a controversy at the feminist philosophy journal Hypatia. The journal had printed an essay that equated transgenderism to "transracialism," claiming that the two phenomena involved roughly the same "considerations" and were thus comparable.
The resulting backlash against the essay caused the Hypatia Board of Associate Editors to issue an apology for "the harms that the publication of the article on transracialism has caused." Now, the journal's board of directors has issued its own statement on the matter, claiming that the associate editors' statement "was disseminated without adequate consultation with the Editor," and affirming that "the decision to publish [the essay] stands."
The open letter from the Board of Directors, posted at Daily Nous, seeks to "clarify the nature of the controversy." To that effect, the directors, while acknowledging "the intensity of experience and convictions around matters of intersectionality," nevertheless affirm the journal's "commitment to pluralist inquiry." The directors call upon "all those who wish to participate in Hypatia's governing structure to commit themselves to playing their role in support of the journal."
"Hypatia," the directors write, "is bound by principles of publication ethics to stand by its editors, referees, and authors except in specific cases such as plagiarism and fraud." The board also notes that it "stands behind the judgment of Hypatia's Editor, Sally Scholz, concerning the publication of Professor Tuvel's paper."
From the letter:
7. We regret the harms to current and prospective authors, editors, and peer reviewers of Hypatia that were created by this controversy. We are working hard to respond responsibly to this troubling and difficult controversy. We acknowledge the history and continuation of injustices around matters of intersectionality, and know that many of us have much to learn from those who have lived in and worked on intersections of marginalized racial and gender identities.

Hypatia, founded in 1986, will continue to be a journal committed to a diversity of methodologies, schools of thought, and perspectives in feminist philosophy. It will also continue to be a journal committed to the best practices of scholarly publication. We take the intensity of this controversy to be a testament to the importance of the issues that the journal discusses.
The directors note that "reports that the statement of the Associate Editors was made on behalf of Hypatia are incorrect," and that, due to Hypatia's complex governing structure," the Associate Editors, by themselves, cannot speak for Hypatia."
 MORE: Sorry for comparing transgenders to Rachel Dolezal, feminist journal tells outrage mob
Like The College Fix on Facebook / Follow us on Twitter
IMAGE: CollegeDegrees360/Creative Commons