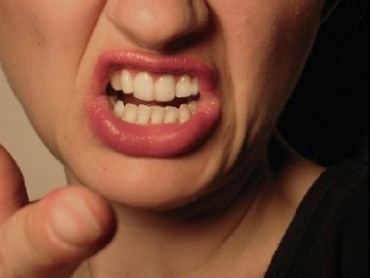 Maybe the Canadian justice system is the bizarro version of the American justice system – or maybe Professor Lyndsay Kirkham of Toronto's Humber College is just a loon.
A self-professed fan of "misandry," the hatred of males, Kirkham's acid-tongued Twitter feed includes gems like this, according to SoCawlege.
If you need "proof" that rape culture exists, you are doing "human" wrong. pic.twitter.com/uFCvuGkTEk

— Lyndsay Kirkham (@Lyndsay_Kirkham) June 9, 2015
As SoCawlege notes regarding her "misandry":
Now could this just be a tongue-in cheek-comment? Perhaps. We have no idea if she is serious or not, but we do know a male professor could NEVER get away with a joke like that, claiming he is a fan of "misogyny" without mass protest outside his classroom and calls for punishment. We will let the double standard speak for itself.
Certainly she's not going to become the victim of an international pitchfork campaign demanding her retreat from public life for a joke gone wrong, like Nobel laureate Tim Hunt, formerly of University College London.
Like The College Fix on Facebook / Follow us on Twitter
IMAGE: Floyd Brown/Flickr