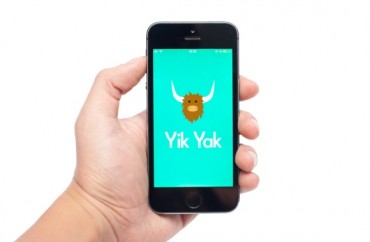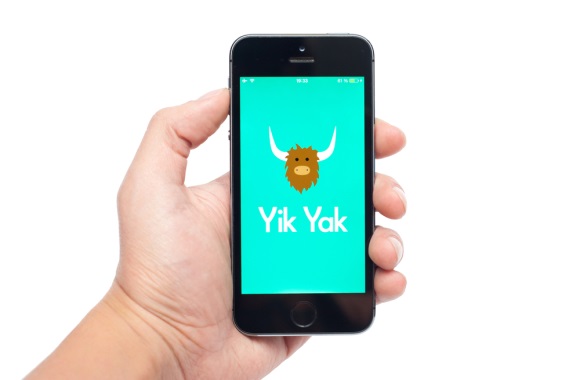 University could have been at legal risk if it gave into their demands
When the University of Mary Washington refused to block the anonymous social-media app Yik Yak from the campus network, the Feminist Majority Foundation and its campus affiliate sued the public school and its current and former presidents on Title IX grounds.
They also claimed retaliation after then-President Richard Hurley publicly responded to their federal civil-rights complaint, saying their demand raised First Amendment concerns.
The feminists just lost big time: A federal judge ruled Tuesday the school could actually find itself in legal trouble if it gave in to the feminists' demand.
They alleged the campus-specific messages on Yik Yak – which shut down this spring – were "overtly sexist and/or threatening" toward them, creating a "sexually hostile environment." (Examples: calling them "feminazis" and saying "Dandy's about to kill a bitch … or two.")
The university showed "deliberate indifference" in violation of Title IX by refusing to block the app, they claimed, though Yik Yak would still be available to students through their phones' data networks.
U.S. District Judge John Gibney flatly rejected the feminists' argument, approving the university's motion to dismiss and warning that colleges "cannot ignore other rights vital to this country, such as the right to free speech," as they deal with cyberbullying.
He said the feminists were asking for the university to take action "in a context over which UMW had limited, if any, control –  anonymous postings on Yik Yak":
Title IX does not require funding recipients to meet the particular remedial demands of its students. This holds true especially where some of the actions requested – such as banning Yik Yak from the campus wireless network – may have exposed the university to liability under the First Amendment.
The judge said in a footnote the university may not have had control at all over the harassers, because it couldn't identify whether they were students or just community members in the vicinity of the school (Yik Yak messages were organized by geolocation).
Gibney noted that the university did take action short of blocking the app to make the feminist students feel more comfortable: "holding sharing circles" about cyberbullying and having a campus officer accompany a student who was targeted in a Yik Yak post.
MORE: Feminists threaten UMW for not investigating 'sexism' on social media
As for the Title IX retaliation claim, Hurley's public letter fell far short of recognized examples of retaliation, including "adverse employment actions" and expulsion:
Through the June 8 Letter, however, UMW, through Hurley, took no action against the plaintiffs. Hurley simply responded to the [federal civil rights] complaint. This does not rise to the level of a retaliatory action.
The equal-protection claim fails as well because the feminists haven't alleged "UMW treated them differently than any other similarly situated students, or that UMW acted with any sort of discriminatory animus," Gibney said:
Indeed, the plaintiffs allege that other students and student groups at UMW also experienced cyberbullying through Yik Yak.
In addition, Hurley and his successor, Troy Paino, have qualified immunity and 11th Amendment immunity, the judge said:
The events in this case occurred in the 2014-2015 school year; the plaintiffs do not allege ongoing harassment. Indeed, Yik Yak has since shut down its services. Further, the plaintiffs do not seem to seek prospective relief that would redress the alleged violation.
UCLA Law Prof. Eugene Volokh, a First Amendment law expert, praised the ruling for protecting the First Amendment.
Even though the "yaks" at issue included both "classic examples of thuggery" and "rude and empty" insults, "a public university can't block otherwise available student access to an entire privately operated communication platform, just because a few students are using that platform in ways that are rude, harmful to public debate, or even outright criminal," Volokh writes:
Such a block is a classic prior restraint — here, an attempt to categorically block all use of a communications mechanism in order to prevent some users' misuse — and that's true for forums opened on government property (such as government-run wireless networks) and not just for speech on private property. …

And certainly Title IX shouldn't be read as requiring or even pressuring universities, public or private, to institute such prior restraints.
Read the decision and Volokh's analysis.
MORE: Feminists sue UMW for not protecting them from 'hostile' comments
IMAGE: Shutterstock
Like The College Fix on Facebook / Follow us on Twitter