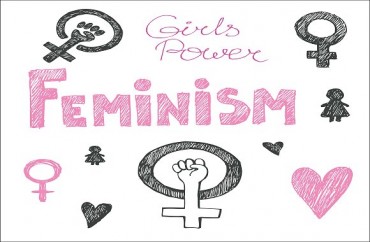 It's not enough that colleges are "symbolically" blocking the anonymous social-messaging app Yik Yak from their campus networks over concerns about students' racist, sexist and other offensive posts.
The Feminist Majority Foundation and dozens of similar groups are threatening to pursue legislation that would regulate Yik Yak if the company, founded by recent graduates of Furman University, does not turn over the identities of alleged harassers to authorities "outside law enforcement."
The Chronicle of Higher Education reports that the groups held a news conference in Washington on Wednesday to announce the anti-harassment campaign.
It includes a letter to the Department of Education asking that it require colleges to identify and discipline "perpetrators" on Yik Yak and create "technological barriers" to using apps that "harassers favor," the Chronicle said.
RELATED: Campuses 'symbolically' ban Yik Yak as battle over app rages
The groups are mad at Yik Yak for requiring a court order to turn over such information and for relying on users to "downvote" boorish content so that it quickly disappears from view.
One of the lawyers for the feminist groups told the news conference she had convinced the Department of Ed's Office for Civil Rights to investigate the University of Mary Washington in Virginia for not taking action against harassing posts on Yik Yak.
That complaint was amended to personally accuse the school president, Richard Hurley, of illegally retaliation for denying their Title IX claims and accusing the Feminist Majority Foundation of peddling "unsubstantiated claims and misinformation."
RELATED: Yik Yak Creators' Forum At Alma Mater Turns Into Real-Time Internet Mob
Like The College Fix on Facebook / Follow us on Twitter
IMAGE: Shutterstock