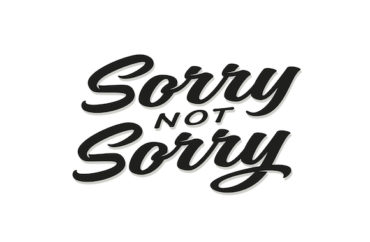 'I left the bounds of left-wing respectability quite some time ago'
A professor recently dismissed from Johns Hopkins University after disrupting a student protest has posted a lengthy non-apology to his website, blaming the controversy at least in part on the racial politics of the incident.
Inside Higher Ed reports that Daniel Povey, a former nontenured professor from Johns Hopkins, "broke into a student sit-in earlier this year with bolt cutters." The student protesters "accused him of attacking them, and the university says that whatever happened, he put students in danger."
In a lengthy essay on his personal website, Povey described the incident as "a counter-protest against the student occupation of Garland hall," during which "a number of people were extremely triggered."
What was never in dispute is that, being frustrated as the prospect of a long siege at Garland where our computer servers live, I organized a group of what I called "counter-protesters" to try to regain control of the building from the students. This was on the evening of May 8th; there was a scuffle and I was carried out of the building by the protesters. They then made allegations to the Office of Institutional Equity (OIE), saying that I had attacked them. The OIE seems not to have been able to substantiate the allegations that I attacked the protesters, but university leadership still decided that I still needed to be fired…

So essentially I am being fired for what might have happened, while the students are getting off scot free for things that actually did happen. They actually made false allegations against me, both in public (on Twitter) and to the university authorities. They actually attacked me and hurt me; many of you saw the big scratches on my back. They also threw a lot of punches at the people with me, who showed admirable restraint, although I understand one punch was thrown by a person in my group. They actually shut down Garland and inconvenienced thousands of people, requiring the fire department to cut open the doors to get them out. But they suffer no consequences. Am I sensing just a liiiitle bit of a double standard? I mean, obviously faculty will be held to higher standards than students, but that's nowhere near enough to account for the difference in treatment.
Reflecting on the purported "double standard," Povey writes that "everyone inside the building was black," and claims: "My feeling is that this mostly has to do with underrepresented minorities, specificially black people (and trans people). There seems to be nothing that Americans, or American institutions, fear more than being accused of racism (or similar ism's), which leads to ridiculous spectacles like what we're seeing here, where such a huge organization can be paralyzed by a handful of deluded kids."
Read the letter here, and Higher Ed's report here.
MORE: Fired after criticizing transgender ideology, prof brings a lawsuit
IMAGE: chelovector / Shutterstock.com
Like The College Fix on Facebook / Follow us on Twitter