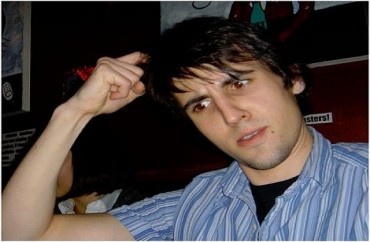 You'd think a law professor would know that the First Amendment, by its very nature, protects speech that is deeply unpopular.
But the interim vice chancellor for inclusion, diversity and equity at the University of Missouri has apparently not brushed up on the Bill of Rights since he took his position this fall.
Paraphrasing Chuck Henson, "an experienced trial lawyer" who once ran a cable-TV giant's legal department before taking the (interim) reins at Mizzou, The Economist says "the First Amendment does not give people a free pass to go round saying hateful things":
To help students and faculty realise this, Mizzou has developed a new guide to "inclusive terminology" which ensures a healthy level of respect for all minority groups. It includes terms such as "adultism" (prejudice against the young), "minoritised" (when under-represented groups are made to feel inferior) and intersextionality (obscure).
RELATED: Two student government presidents, two racial slurs, too few details to justify the sweeping narrative
It's not clear from this report whether Henson or other top officials – who took their (temporary) positions in Mizzou's clean sweep of its leadership – plan to punish students or faculty for saying "hateful things."
The Economist is a bit credulous in reporting on alleged Mizzou incidents at face value, including the so-called poop swastika and a professor who claims she's been called the N-word by other faculty.
h/t David Frum
RELATED: University requires all academic departments to become more 'welcoming and inclusive'
RELATED: Unicorns spotted at Mizzou, and other claims the media have swallowed
RELATED: CAVED: These 10 college presidents surrendered to campus protestors' diversity demands
Like The College Fix on Facebook / Follow us on Twitter
IMAGE: minusequalsplus/Flickr