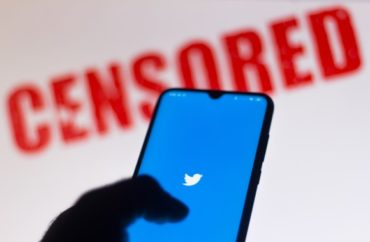 We need better alternatives and we need them now
Donald Trump may not be the most sympathetic plaintiff in a lawsuit, but how about Jenn Horton?
Who is Jenn Horton, you wonder?
She is a 25-plus year veteran first grade teacher from Fenton, Michigan who has joined Trump's class action lawsuit against Facebook.
According to the Detroit Free Press, Horton's account was suspended from Facebook not for riling people up about vote counts but for sharing an item pointing out that it's not a great idea to mask up very young children.
This item contradicted Michigan Governor Gretchen Whitmer's orders. Facebook sided with the governor, and against a lot of the science, in this dispute.
It gets worse – much worse – for Facebook.
Horton's account was temporarily suspended on April 29, 2020. The Free Press reports "Horton at the time was also trying to use social media to help find a brother who went missing in Tennessee. The brother was found dead two months later."
According to the words of the lawsuit, "She was left devastated, wondering if she could have prevented his death had she been able to communicate with her network on Facebook."
If I were Facebook's lawyer, I would offer Horton an abject apology and a boatload of money to try and get her removed from this lawsuit. Her presence on it has already led to such headlines as:
Michigan teacher suspended from Facebook while looking for missing brother, Trump lawsuit claims
Over and over again in the news coverage of the raft of suits Trump is filing, legal experts have said that they have no chance, given the Supreme Court's current First Amendment jurisprudence.
And they might not, but there's more than one way to skin a tech company.
Trump's lawsuits are part of a larger push that is seeking to change laws and regulations. The goal of many activists and politicians is to strike a blow at tech companies including Twitter, Facebook, and Google.
In short, these lawsuits are as much about changing minds as winning in court, and someone in the Trump organization found a doozy of a co-plaintiff to help them do that.
Last year, journalist (and friend) Phil Klein said something that is very applicable now.
"In the debate concerning whether to target tech companies over their bias against conservatives," he wrote in a column for the Washington Examiner, "I've been on the side of arguing that private businesses should have the right to set any rules they want for users."
You might sense a "but" coming, and you are right.
"In a political world in which most people are more interested in outcomes rather than underlying principles, if the power of Google and other large tech companies is used to disproportionately target conservatives, it's going to be increasingly difficult for those on the libertarian side of the spectrum to win any argument over the freedom of these companies to self-police," Klein said.
To that I would add, it's not just conservatives who have been affected by many tech companies doing whatever they can to chill speech over the past year, with bannings and content warnings and other instruments of thought control.
Folks who have been unwilling to toe the line for any reason at all have seen their online presence limited and threatened. We need better alternatives to this, and we need them now.
MORE: Principal who criticized Big Tech censorship sues school district for suspending him
IMAGE: rafapress.Shutterstock
Like The College Fix on Facebook / Follow us on Twitter