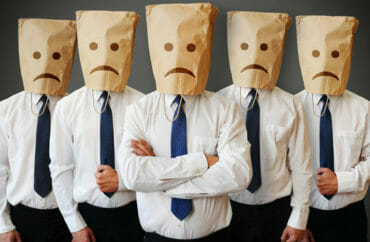 Provisions tucked into a broader higher education bill
Less than a month after student activists and a bipartisan group of lawmakers shut down a Florida bill that would outlaw "free speech zones" on public campuses, some provisions of the bill have become law anyway.
Republican Gov. Rick Scott signed a broad higher education bill (SB 4) Sunday that incorporated the dead bill's provisions, notably its opening of all outdoor areas where "members of the campus community are commonly allowed" to free speech.
In addition to the ban on free speech zones, the new law lets students whose "expressive rights are violated" sue their public colleges for "declaratory and injunctive relief, reasonable court costs, and attorney fees" in state courts.
Free-speech advocates fought for the language of the Campus Free Expression Act (SB 1234) to be included in the broader bill, and later, started a grassroots campaign to pressure Scott to sign the passed bill.
The governor's signature was not guaranteed. His office did not answer phone calls from The College Fix Friday and Saturday and did not answer an email Saturday, after the bill was passed by the Legislature.
Scott declared a state of emergency last fall when the University of Florida agreed to honor its constitutional obligations by renting a venue to the white nationalist leader Richard Spencer.
Florida now, Congress next?
After the Senate Judiciary Committee killed SB 1234  by a 6-4 vote, including two Republicans who joined with four Democrats, the language was added to the Florida Excellence in Higher Education Act. It easily passed in the House and Senate, 84-28 and 33-5.
The original bill received criticism due to provisions that required student governments to explain their funding decisions and that opponents claimed would open students and staff to lawsuits if they disrupted scheduled events.
SB 4 is missing the student government funding provision. While the new law says members of a campus community can't "materially disrupt previously scheduled or reserved activities on campus occurring at the same time," it limits resulting legal action to the college itself.
It also included broadly popular provisions, such as an expansion of the Bright Futures scholarship that increases financial aid to more than 90,000 students, according to Florida political news site The Capitolist.
MORE: Far-left campus activists convince GOP and Dems to kill free-speech bill
I was proud to sign two major education bills today that will expand Bright Futures, including summer sessions, and increase school choice and scholarship opportunities for K-12 students. Thank you Speaker @richardcorcoran & President @joenegronfl for putting our students first. pic.twitter.com/icYFCq7q4I

— Rick Scott (@FLGovScott) March 11, 2018
The new law marks Florida as the ninth state to eliminate speech zones. Red and purple states have signed similar provisions into law in recent years: Virginia, Missouri, Arizona, Kentucky, Colorado, Utah, North Carolina and Tennessee.
"Students at public colleges and universities in Florida should not have their free speech quarantined by overly restrictive policies," Joe Cohn, legislative policy director for the Foundation for Individual Rights in Education, said in a Monday press release. These "egregious policies of censorship must be rescinded immediately."
FIRE cited policies at Florida State, Florida Atlantic and the University of West Florida that limit or require preapproval for expression as facing the ax under the new law.
The practical result of the law is to protect "campus expressive activities" such as "circulating petitions, distributing literature, and engaging in protests," Cohn told The Fix in an email.
"Quarantining those activities to limited areas of campus, often results in keeping students who wish to speak their minds from reaching their intended audiences," he said.  Students will benefit when they "speak their minds freely," and "have meaningful opportunities to hear from others."
FIRE Executive Director Robert Shibley said the benefits of the law shouldn't be limited to Florida. "We're hopeful that Congress will follow this example and act to uphold the First Amendment rights of America's students," he said in the FIRE release.
MORE: Florida governor declares 'emergency' ahead of Spencer talk
Generation Opportunity, a conservative advocacy organization targeted at young adults, headed up the grassroots effort to eliminate free speech zones in Florida.
It launched a mail campaign a few months ago asking voters to thank the original bill's sponsors, Republicans Rep. Bob Rommel and Sen. Dennis Baxley.
Last week, Generation Opportunity launched a digital ad campaign (below) that helps internet users send "emails of encouragement" to Gov. Scott's office in a bid to convince him to sign the broad bill into law.
The group praised Scott at the time for his "tremendous work advancing reforms in education this year" and said he would "build on that legacy" by signing SB 4.
"Today is a huge victory for current and future college students across the Sunshine State who will no longer be discouraged from fully expressing their ideas and beliefs" by being herded into "Orwellian" free speech zones, Generation Opportunity-Florida Coalitions Director Demetrius Minor wrote in a statement.
MORE: Campus free speech becomes Florida campaign issue
IMAGE: Concept Photo/Shutterstock
Like The College Fix on Facebook / Follow us on Twitter