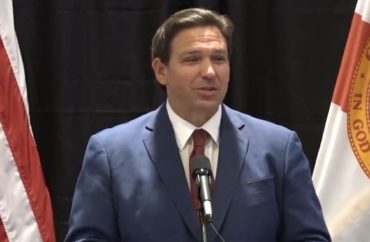 University of Florida listed more than 40 staff positions connected to diversity efforts
Florida universities revealed millions spent on programs and expenses related to diversity, equity and inclusion in response to a disclosure order from the governor's office.
Florida Gov. Ron DeSantis asked state universities last December to disclose information on campus programs related to diversity, equity and inclusion and critical race theory amid a court battle over the controversial Stop WOKE Act.
The State University System of Florida and Florida College System administrators had to detail "the expenditure of state resources on programs and initiatives related to diversity, equity and inclusion, and critical race theory within our state colleges and universities," according to a Dec. 28 memo from Office of Policy and Budget Director Chris Spencer obtained by ABC News.
DeSantis instructed the schools to submit the information no later than Jan. 13, ABC reported.
Some universities in the state have spent millions of dollars on DEI programming, according to the information they submitted to the governor's office, which the News Service of Florida reviewed.
The University of Florida, the state's flagship university, listed 43 staff positions connected to DEI and reported expenditures totaling $5.3 million on "diversity-related programs and expenses," the news service reported. The state provided close to $3.4 million of those funds.
The university's Office of the Chief Diversity Officer alone included four staff jobs and cost $1,085,485, of which approximately $785,000 came from the state, according to the New Service of Florida.
The University of South Florida reported about $1.2 million in diversity and inclusion office expenditures and credited state funds with over half that amount.
The University Central Florida allocated nearly $4.5 million for diversity-related expenditures, with more than half coming from the state, according to the news service.
Florida A&M University nearly matched that amount in diversity expenditures, with reports of $4.4 million on DEI efforts, including nearly $4.2 million from the state. FAMU is a historically black university, according to its website.
Exactly what programs and activities universities reported ran the gamut, The Chronicle of Higher Education reported: "Florida A&M included its Centers for Disability Access and Resources and for Environmental Equity and Justice, and did not mention any courses. The University of West Florida was more specific in its response, even reporting the $4,800 it spent on phones and office supplies to support its diversity programs and the $100 it spent on World Religion Day."
The United Faculty of Florida union opposed the DeSantis administration's Dec. 28 order, the News Service of Florida reported.
"Once again, Governor DeSantis has shown that he would rather outlaw ideas he disagrees with than disprove them. Our belief is that all ideas, regardless of their ideological basis and irrespective of whether we agree with them, deserve the protections of the First Amendment," union President Andrew Gothard said in a statement to the news service when the administration publicized its request on Jan. 4.
MORE: DeSantis' next target? Public universities facilitating sex-reassignment treatments
IMAGE: Ron DeSantis/Twitter
Like The College Fix on Facebook / Follow us on Twitter