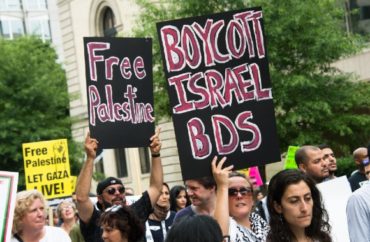 DeSantis administration said it expected FSU not to participate in BDS movements
Florida State University will no longer be a member of the Middle East Studies Association after the academic group pursued a Boycott, Divestment and Sanctions resolution.
FSU made the decision not to renew its membership for 2022 after some MESA members voted on a BDS resolution. A vote from all members is open until March.
Dennis Schnittker, a university spokesperson, confirmed to The College Fix that FSU would not be paying dues in 2022. He provided no further comment.
MESA did not respond to a request for comment. The Fix emailed Executive Director Jeffrey Reger and external relations manager Sara Palmer and asked about how the resolution would affect academic freedom.
The decision could have been influenced by the governor's support for Israel.
Florida Governor Ron DeSantis is an opponent of Israel boycotts. "As a matter of law and principle, the State of Florida does not tolerate discrimination against the State of Israel or the Israeli people, including boycotts and divestments targeting Israel (the BDS movement)," Press Secretary Christina Pushaw told Legal Insurrection prior to FSU dropping its membership.
A law in the Sunshine State applies to the investment of taxpayer dollars into companies that participate in Israel boycotts. But the DeSantis administration still said it expected public institutions to not participate in BDS either.
Pushaw said:
It is our expectation that Florida State University will not permit MESA to operate a boycott of Israel through a public institution, will not accept the academic boycott of Israel, and will not allow university funds to be paid indirectly or directly to any organization that endorses BDS. The same goes for any other institution that receives state funding.
BDS threatens academic freedom, law professor wrote
Legal Insurrection founder and Cornell professor of law William Jacobson stated BDS is a "full-frontal assault on academic freedom" in an opinion piece for the New York Post.
He elaborated in emailed comments to The Fix.
"Promoting non-discrimination and protecting academic freedom for all students and faculty is a core principle that supports FSU's mission," Jacobson said.
An academic boycott of Israel is a "gross assault on the academic freedom not only of Israelis, but of American students and faculty who want to interact with Israeli academic institutions."
"Academic BDS bars student study abroad programs in Israel, bars joint research, and bars almost all other interactions," he told The Fix. "No one is trying to force anti-Israeli activists to interact with Israelis, but it's not their right to deprive others of the opportunity."
The MESA resolution includes the recognition of "the right of scholars to academic freedom as well as the right of scholars to choose whether or not to participate in an academic boycott."
Professor Jacobson said this is misleading. "Academic BDS is the only movement I'm aware of that claims it has the academic freedom to deny academic freedom to others."
MORE: Faculty group honors professor who compared Jews to white supremacists
IMAGE: Ryan Rodrick Beiler/Shutterstock.com
Like The College Fix on Facebook / Follow us on Twitter