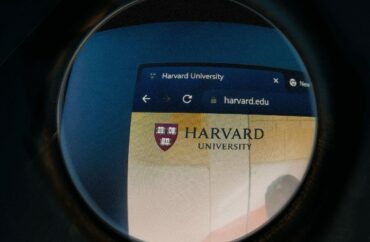 China gave $16 million to the Ivy League university
Harvard has received more than $218 million from foreign governments since Jan. 2022.
"The report comes amid an ongoing investigation by the Department of Education that began in 2020 on the grounds of Harvard allegedly soliciting funding from foreign governments," The Harvard Crimson reported last week.
The United Kingdom gave the most to the university, $51.7 million, according to data from the U.S. Department of Education.
Switzerland, Hong Kong, and China also gave significant amounts. China alone has given $16 million to the university.
Dan Currel, former deputy undersecretary and senior advisor in the Education Department, told The Crimson "he believes the main impetus for countries to send financial support to American universities is 'cultural placement,' citing the example of Chinese support to the Juilliard School, a private performing arts conservatory in New York."
Thomas Parker, a senior associate at the Institute for Higher Education Policy, told The Crimson that the high contributions "say less about the University than about individual countries' academic interests, like science and engineering," according to the paper.
"Good science doesn't know national boundaries," Parker told The Crimson.  "And increasingly good science requires international cooperation."
According to Section 117 of the Higher Education Act, American universities that receive Title IV funds must disclose gifts and contracts from foreign sources exceeding $250,000, according to the U.S. Department of Education.
Ivy League universities and other top schools have received tens or hundreds of millions of dollars from the Chinese Communist Party as part of the Chinese government's conscious strategy to "infiltrate and influence" U.S. academia, The College Fix reported in March.
This finding was based on a report by Internet 2.0, "a leading joint US and Australia cyber security organization whose mission is to defend clients and partners from the most advanced threats," according to its website.
"Based on my organization's findings, CCP has a targeted approach for U.S. universities based on the current funding for institutions," Michael Lammbrau, managing director of Internet 2.0, wrote in Newsweek in March.
For "stakeholders in academia, the risk of influence is high due to the connections to China through funding," Lammbrau said.
MORE: China gave nearly $170M in contracts, gifts to U.S. universities in 2021
IMAGE: Iljanaresvara Studio
Like The College Fix on Facebook / Follow us on Twitter