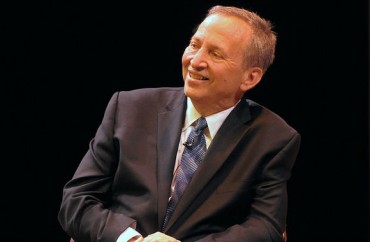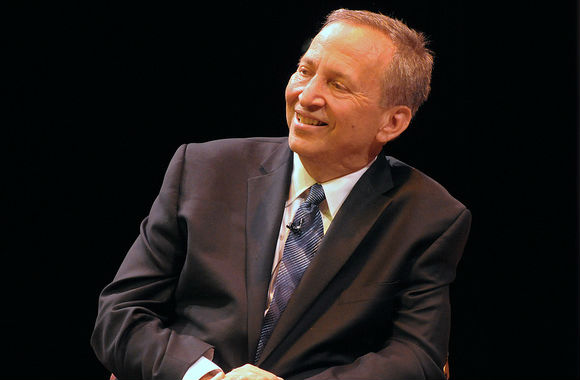 Larry Summers – Treasury secretary and Great Recession czar in two Democratic administrations – is "somebody who believes very strongly in diversity, who resists racism in all of its many incarnations, who thinks that there is a great deal that's unjust in American society that needs to be combated," as he told Weekly Standard editor Bill Kristol in an interview.
But the former president of Harvard University is doggone sick of the "absurd political correctness" that's washing over American college campuses, according to a transcript of the interview.
In fact, he described it as "a creeping totalitarianism in terms of what kind of ideas are acceptable and are debatable on college campuses," as The Harvard Crimson noted.
Summers himself was a victim of that intolerance – the recipient of a no-confidence vote by faculty, driven in part by his stated view in 2005 that "intrinsic aptitude, and particularly of the variability of aptitude," was a bigger factor than "continuing discrimination" in women's underrepresentation in science and engineering "at the high end." (He wasn't the last to be crucified by feminists for views that aren't particularly controversial.)
RELATED: Feminists Attack Billionaire For His Remarks about Women in Finance
If you don't want to watch the hour-plus interview, read the transcript, which is eye-opening:
I was proud to write a brief as President of Harvard in support of affirmative action. And I think that's the right position, and I hope the Supreme Court will uphold it, but those who feel differently should be able to have their say. And, the idea that, for example – this took place in recent years, a serious suggestion is put forward that the law of rape not be covered at Harvard Law School because it would be a painful 2 [sic] experience for some law students, is one that, it seems to me, administrators should be denouncing rather than sympathizing with.

The idea that somehow microaggressions in the form of a racist statement contained in a novel should be treated in parallel with violence or actual sexual assault seems to me to be crazy. And I worry very much that if our leading academic institutions become places that prize comfort over truth, that prize the pursuit of mutual understanding over the pursuit of better and more accurate understanding, then a great deal will be lost.
Summers blamed administrators for "their dominant instinct to placate rather than to educate" students who "see their moment to establish a kind of orthodoxy."
He told The Crimson he was not impressed by protests to change the names of buildings – or even entire institutions – associated with historical figures who endorsed slavery or discriminated against blacks:
"I admire much more student protests about major moral issues like the Vietnam War, South African apartheid or global climate change, than protests coming from discomfort about the use of historical names," Summers said in an interview with The Crimson on Wednesday.
Harvard's current president, by the way, also went on the record recently against renaming buildings.
RELATED: Harvard president warns against race-based rush to yank law school seal, rename buildings
The Algemeiner highlighted Summers' criticism of the boycott, sanctions and divestment (BDS) movement against Israel on campus. He said it was "deplorable" that Harvard remained an institutional member of the BDS-supporting American Studies Association and noted the BDS push at Harvard while he was president:
[T]he idea that Israel should be singled out as a human rights abuser was morally insensate.

It seemed to me that there wasn't much question that if an African country was singled out for censure and there was no clear grounds for why that African country was worse or different than a number of European or Asian countries, I had no doubt that it would be seen in many quarters as racist.
Read the interview, Crimson and Algemeiner stories.
RELATED: Princeton University president: Woodrow Wilson mural should be removed
RELATED: CAVED: These 10 college presidents surrendered to campus protestors' diversity demands
RELATED: Crickets… U.S. Universities Ignore ASA's Call for Academic Boycott of Israel
Like The College Fix on Facebook / Follow us on Twitter
IMAGE: Asia Society/Flickr