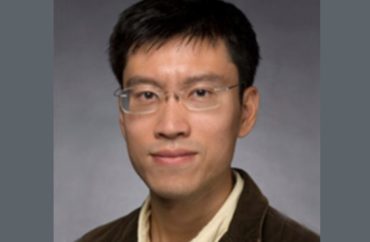 Chinese citizen Yue Liu formerly taught at the University of Wisconsin Milwaukee
Chinese engineering professor Yue Liu, a permanent resident of the United States, has entered a plea agreement with the federal government after he defrauded Chinese students.
U.S. Attorney Richard Frohling, based in Wisconsin, announced Liu "[has] been charged in a two-count information with wire fraud… and engaging in an unlawful monetary transaction."
"Liu has signed a plea agreement acknowledging that he is guilty of those charges," the Department of Justice stated in a news release. Liu (pictured) taught engineering at the University of Wisconsin Milwaukee as of last year. The College Fix obtained a copy of the plea agreement from the Justice Department.
Liu (pictured) took advantage of his compatriots by telling them "they would be part of a program run by an entity he controlled, which would pay expenses associated with their studies at UWM, including tuition and other costs," the DOJ announced.
"In reality, there was no such program affiliated with UWM, and UWM waived the students' tuition because they were research assistants," the news release stated. "Liu emailed letters to students in which he made false representations about the program, and he wrote those letters using a fictitious name he invented and using what appeared to be a UWM logo."
The DOJ stated:
According to the Information and plea agreement, Liu fraudulently obtained more than $1.1 million from foreign students and visiting professors. Liu did not use the money from the students to pay their tuition and other expenses. Instead, he used a portion of the money he received for personal purposes, including to fund investment accounts and to pay credit card expenses. Liu also attempted to conceal the scheme by creating a fraudulent research agreement between UWM and a fictitious entity purportedly based in China and using a portion of the money to fund this agreement.
He taught at UWM for 12 years according to the Milwaukee Journal Sentinel.
The university did not provide lengthy comments to the newspaper, but said it wanted to "express… gratitude to the U.S. Attorney's Office, which is working to obtain restitution for our students."
MORE: Ex-MIT board member says her concerns about Chinese spying were deemed 'racist'
IMAGE: University of Wisconsin Milwaukee
Like The College Fix on Facebook / Follow us on Twitter