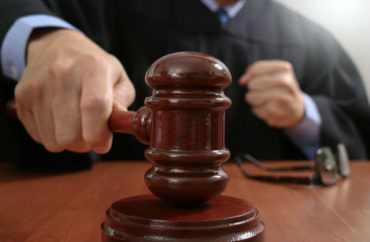 A former New Jersey high school student is suing his school's baseball coach for ordering him to slide during an attempted triple.
During that slide, then-Bound Brook High School player Jake Maser's cleat dug into the dirt, causing his ankle to turn over. The resultant injury required surgery.
According to My Central Jersey, 2016 Bound Brook graduate Maser ended up suing coach John Suk and the Bound Brook Board of Education for "negligently" and "carelessly" supervising the game.
Superior Court Judge Yolanda Ciccone had agreed with Suk's and the Board's request to dismiss the lawsuit; however, Maser appealed and the appellate court punted the case back to Ciccone for a complete analysis of Maser's claim.
The appellate court ruled that Ciccone "never analyzed whether (Maser) presented facts in support of his claim that (Suk's and the board's) conduct was reckless."

The appellate court remanded the case back to Ciccone "to make that analysis." The appellate court said it would "not suggest the outcome" of the case.

That decision gives Ciccone the option to dismiss the case or have it proceed toward trial.

According to court papers, Maser, a freshman, was at bat in the second inning of the game with runners on second and third base. With Bound Brook ahead 6-0, Maser hit a long drive to the gap in left centerfield.

After Maser rounded second, he decided to leg out a triple. Suk, who was coaching third, knew there was going to be a "bang-bang" play at third, because the outfield was throwing the ball to the base, so he instructed Maser to slide.
MORE: Nutty, helicopter parents can ruin the fun of youth sports
MORE: Color the opposing team's locker pink and risk a lawsuit?
IMAGE: everything possible/Shutterstock.com
Like The College Fix on Facebook / Follow us on Twitter