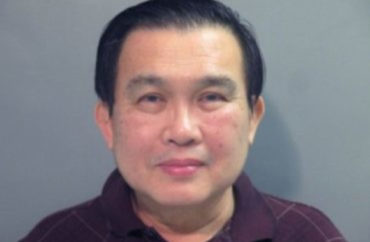 A former University of Arkansas professor arrested in May 2020 for hiding his ties to Chinese companies has been sentenced to one year and one day in federal prison.
Simon Ang, former head of the UA High Density Electronics Center, was apprehended in 2020 on allegations that he did not reveal his connections to China when he applied for grants from NASA. Later, the Department of Justice announced new charges related to wire fraud, using university research facilities, and making false statements to investigators.
According to court documents, Ang filed 24 patents in the People's Republic of China which bear Ang's name or Chinese birth name.
Arkansas requires individuals to promptly furnish to the university "full and complete" disclosures of inventions, and university policy provides that the school, not individual inventors, owns all inventions created by those subject to the policy.
Among Ang's alleged ties to China was his part-ownership in a company named "XZENIA," which makes glass coating materials for car windshields and solar panels.
However, Ang did not disclose his Chinese patents to the university and subsequently, lied to an FBI agent about his involvement in the inventions. When asked whether his name would be listed as "the inventor" of numerous patents in China, Ang denied being the inventor, despite knowing he was.
Ang also received numerous financial awards from several PRC government-sponsored "talent" programs, which he did not list on the university's annual conflict of interest disclosure forms.
The investigation into Ang began when a UA employee discovered a hard drive in the school library's lost-and-found. On it were emails allegedly from Ang which stated "there are things that are becoming very difficult for me recently because of the political climate" and "I have to be very careful or else I may be out of my job from this university."
In another, Ang wrote "You can search the Chinese website regarding what the US will do to Thousand Talent Scholars. Not many people here know I am one of them but if this leaks out, my job here will be in deep troubles."
According to DOJ, the policy of the school owning the inventions created by faculty was established "in furtherance of the commitment of the university to the widest possible distribution of the benefits of university research, the protection of inventions resulting from such research, and the development of Inventions for the public good."
MORE: Justice Department expands charges against former U. of Arkansas professor linked to China
IMAGE: Department of Justice
Like The College Fix on Facebook / Follow us on Twitter