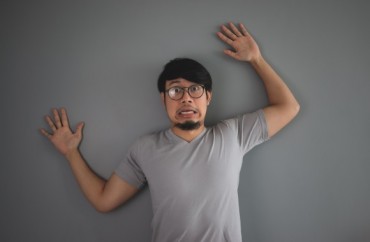 College students these days are seeking official affirmation of their views on issues as banal as cafeteria food – something they've often griped about, but not until recently in the language of injustice and reparations.
On some issues, though, students really do need assurances from administrators that they'll be "safe" – particularly when it comes to an environment that promotes intellectual clashes and the pursuit of knowledge, unencumbered by sacred cows.
The likelihood that students will be punished for expressing their views in a way that upsets the most radicalized members of the community is precisely why Christopher Robotham started the "underground" debate club at Brown University known as [email protected], he told the Foundation for Individual Rights in Education.
RELATED: Female scholar critical of 'rape culture' prompts uproar at Brown University
Robotham says he got the idea for the group when Brown students shouted down former New York City Police Commissioner Ray Kelly, and "decided to do something about it" when the administration undermined a sexual-assault debate featuring a skeptic of "rape culture."
The invite-only group has grown from five to 137 members, and Robotham and others have been careful to make sure it doesn't turn into "a conservative advocacy group," he says.
RELATED: Brown student paper apologizes for two editorials (deletes one) due to students 'hurt' by their content
Asked what could happen if they had these freewheeling debates on contentious subjects openly, Robotham points the finger at administrators:
There is a huge fear for people who have not, sort of, come out of the closet as not total subscribers to the ideologies of the radical left—a fear of social reprisal. I certainly felt that before I ever said anything that conflicted with dominant political voices. And there is certainly a belief that if you do so you will receive zero administrative support, and that, if students break the rules in their attempts to censure you, it is hard to imagine you would receive university support given the precedent that has been set on numerous occasions at Brown now, where free speech has been threatened—including recently the publishing of controversial op-eds in the student newspaper. Where activists demanded that the paper never publish anything that they find racist or sexist, and rather than point out that this is an obvious violation of the norms of an open community, the president sided with them and said that the paper was at fault for doing so. [Background here]

There is an understanding that administrative support will not be found if it escalates to that point and, not only would it cause social reprisal, but it just wouldn't be able to happen. People would be uninterested. If you challenged them, there's the understanding you would be told you are a racist, a violent oppressor, or something like that, and that conversation or debate was a distraction from settled questions.
RELATED: Student newspaper says 'emotional injury' justifies the squelching of unpopular speech
The fear of being called racist or sexist for holding even mainstream left-of-center views is what prompts administrators to sit back on the sidelines and watch the most aggrieved populations at Brown unleash a torrent of abuse on students who are just trying to have an uncomfortable but healthy debate, Robotham says.
Read the Q&A, and also this National Review profile of [email protected]
Like The College Fix on Facebook / Follow us on Twitter
IMAGE: Shutterstock