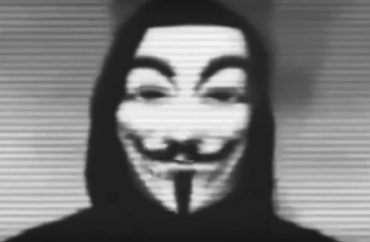 Video taken down for violating YouTube's policy on 'hate speech'
Some racial activists at Southern Illinois University Carbondale have accused a "white fraternity" of advocating violence against black students at a student-loan protest next week.
They point to a 2-minute, 5-second video titled "SIUC White is Right" that implies it was made by the university's Alpha Tau Omega (ATO) chapter. YouTube removed it Monday afternoon as a violation of its hate-speech policy.
The video was published just two weeks after a black SIUC student claimed in a viral video that ATO members repeatedly used racial slurs in her dorm.
Though the SIUC administration took credit Monday for the video's removal, it has declined to say whether it is investigating any particular suspect in its upload.
The College Fix has learned that "SIUC White is Right" – but not its audio track – was apparently cloned from a video posted a day before, urging students to attend the May 2 student-loan protest.
'Hitler did nothing wrong and neither will we'
Posted on YouTube Thursday but first widely noticed Sunday night, the video begins with a scene from the 1998 animated film A Bug's Life, with lines by animated character Hopper crudely altered to say "nigger" and "slavery."
"This is SIU ATO," the narrator states halfway through the video, which shifts to portraying a hooded figure in a Guy Fawkes mask reading from a stack of papers. The hacking group Anonymous has commonly used this motif in its communications.
The video has reappeared online since YouTube took down the original.
"I want us all on May 2nd to band together and beat us up some [n-words] too," says the narrator, referring to the date of a planned demonstration on campus against student loan debt.
"I want the trees to be riddled with as much black fruit as they can possibly hold," the narrator concludes. "Hitler did nothing wrong and neither will we. White power." The video ends with 21 seconds of silence and a black screen.
RELATED: Black student says Trump backers in her dorm constantly use n-word, has no recorded evidence
The video was published on a YouTube channel named "ATO AZO" and was the only video on that channel before it was removed. The account remains live, however.
"SIUC White is Right" is, visually speaking, a clone of a video posted a day before by Sam Case, a student at SIUC. But rather than a race war, it calls for a "day of action" against student loans.
"We students and alumni of SIUC call on all students to participate in a one-day strike," reads the narrator in a different computer-generated voice than the cloned video. "We hope that faculty, graduate assistants and staff will join us in stopping the functioning of the university for one day."
'Just a retaliation'
The Twitter user that publicized "SIUC White is Right" on Sunday, SIUC student Dorian Huff, took the attribution at face value.
Sooo a "white fraternity" on campus posted this on their YouTube page! EVERYBODY at #SIUC MUST watch this video!!!!!https://t.co/0Zf42iZNS1

— Dorian AKA D9-3 (@DeejayD9_3) April 24, 2016
Threats against ATO were among the responses to the video, including some made by students.
I'll beat they asses. Can't stand dumb ass people. https://t.co/faEOp5TNoR

— Shawny (@LifeAsShawny_) April 24, 2016
Now if we fuck @siuc up we gone be wrong? I'll slap every white person on campus?? https://t.co/dsVI9nIKyU

— Diamond (@Chyna_Townnn) April 24, 2016
Some responses appeared to take the threats literally and indicated that some black students were preparing for an action of their own, including Huff.
Aw yea? I got some shit for this. Nothing violent either. Just wait on my time https://t.co/l2Mo6UsdzS

— El Chapo Papí Chulo (@Keeezus___) April 24, 2016
@Buddie_O I'll keep u posted bro

— Dorian AKA D9-3 (@DeejayD9_3) April 25, 2016
Nolan McConnell, president of the ATO chapter, told the Daily Egyptian on Sunday that he believes the video was made by someone outside the fraternity. "That's not even our chapter initials, or really have anything to do with us," he said.
He thinks the video was posted by a racial activist targeting the fraternity.
RELATED: A big hoax? 'Union of White Cornell Students' says it will march, issue demands
SIUC student Leilani Bartlett made a video April 5 on Facebook Live accusing ATO members of drawing pro-Donald Trump "racial slurs" in chalk on campus. She said the fraternity members "had multiple open discussions in the hallway that were completely and utterly racist."
"I'm assuming it's just a retaliation because those people [racial activists] were most likely silenced and [the angry response to Bartlett's claims] kind of died down," McConnell told the Daily Egyptian. "I think they're trying to re-hype what was going on."
As of Sunday, Bartlett's complaint was still being investigated by the university, according to the Daily Egyptian. SIU spokesperson Rae Goldsmith told Raw Story earlier this month the university was "taking it very seriously."
Though Black Affairs Council member Kendall Crayton told the Daily Egyptian that he doubted ATO was behind the video and said black students shouldn't worry, the council and an historically black fraternity have called on SIUC to investigate.
On Sunday Kappa Alpha Psi's Gamma Upsilon released a statement on Twitter demanding an investigation.
"We DEMAND that the administration of SIUC launch a full investigation into this GROSS level of disrespect," it wrote.
The Black Affairs Council seconded the fraternity's demand.
#SIUC PSA❗️❗️❗️❗️❗️❗️❗️❗️ pic.twitter.com/4sJxKSqsQ0

— PLAYERS BALL 2k16 (@GammaUp1950) April 25, 2016
BAC co-signs ✍?… This is unacceptable. https://t.co/XfFm3PIrQP

— BlackAffairs Council (@BAC_SIUC) April 25, 2016
Fraternity is not a suspect – but no suspects identified
In an email sent to students Sunday night, interim Chancellor William Colwell condemned the "highly disturbing" video and asked students not to share it.
Message from the Chancellor
Standing Against Intolerance pic.twitter.com/pSs0l9OBSs

— SIUC (@SIUC) April 25, 2016
"The promotion of disruption and violence is not acceptable," wrote Colwell. "Individuals who use the power of social media to spread hate and fear must not be allowed to be the voice of our community."
Colwell suggested that whoever made the video was impersonating the ATO fraternity. "Individuals who hide behind anonymity, or who tie their views to organizations they do not represent, must not be allowed to disrupt our campus," he wrote.
RELATED: Hoax pays off? Harvard Law School committee officially recommends changing its seal
At a press conference Monday afternoon, Colwell announced that the school had succeeded in getting the video taken down and that it was expecting to function normally on May 2.
President Randy Dunn denounced the video on Twitter as "disgraceful" and "hate speech."
During the press conference Monday, spokesperson Goldsmith said the university didn't have a reason to suspect the fraternity.
She told a Daily Egyptian reporter that identifying the IP address of the person who uploaded the original "SIUC White is Right" video was "part of the investigation."
@DeejayD9_3 from what people told me, they believe it is someone tryna make the ATOs look bad. SIU and students are searching the IP address

— Tyler Davis (@TDavis_DE) April 25, 2016
RELATED: Harvard vandalism likely hate-crime hoax, but school's 'racist' seal on chopping block, anyway
RELATED: Police: Racist Graffiti on Dorm Door Ruled Hate Crime Hoax
Like The College Fix on Facebook / Follow us on Twitter
IMAGE: Caden Starr Productions/YouTube