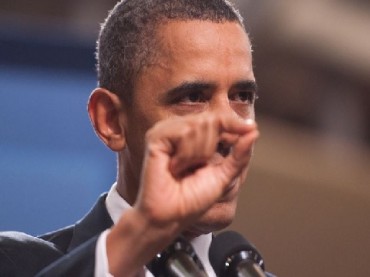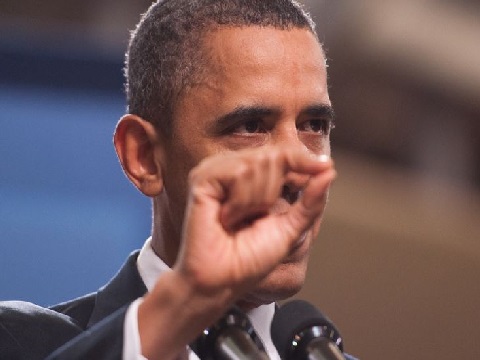 President Barack Obama touched on his education plans for the upcoming year in the annual State of the Union address Tuesday, but his comments largely ignored looming problems facing students and schools, included several misleading comments, and promised grandiose – yet underfunded – proposals.
Here is a breakdown of the president's rhetoric:
Higher Ed Crisis – What Crisis?
The president did not address with any substance the so-called higher education bubble, which refers to the unsustainable combination of several factors, such as the rising cost of tuition, ballooning student loan debt, and skyrocketing unemployment for college grads.
But he did take credit for bringing about solutions with regard to a crisis last summer spawning from the expiration of the government subsidy of Stafford student loans, which would have doubled the current interest rates for the loans from 3.4 percent to 6.8 percent.
However, Congressional gridlock had yielded way to a Bipartisan Student Loan Certainty Act of 2013, which tied "federal student loan interest rates to financial markets" and allowed for "interest rates [to] be determined each June for new loans being made for the upcoming award year, which runs from July 1 to the following June 30."
"We worked with lenders to reform student loans, and today, more young people are earning college degrees than ever before," the president stated.
The bill also gave "millions the opportunity to cap their monthly student loan payments to ten percent of their income," said the president, "and I want to work with Congress to see how we can help even more Americans who feel trapped by student loan debt."
The numbers tell a different story, however.
Despite the reforms, "default rates rose for the sixth year in a row," reported Equal Justice Works, a nonprofit advocacy group that seeks to reduce educational debt for students. 
Race to the Top
President Obama revisited Race to the Top, a K-12 federal education reform program that aims to be "a competitive grant program designed to encourage and reward states that are creating the conditions for education innovation and reform."
The program was signed into law as part of the 2009 American Recovery and Reinvestment Act, with a budget of $4.35 billion. In 2011, the president requested an additional $1.35 billion in funding for the program.
According to the president, the program has been a success since its inception.
"Teachers and principals in schools from Tennessee to Washington, D.C. are making big strides in preparing students with skills for the new economy – problem solving, critical thinking, science, technology, engineering, and math," the president said.
He made no mention of the massive criticism it has garnered from many economic and educational institutions.
Elaine Weiss, of the Economic Policy Institute, says the program's "policies fall short on teacher improvement and fail to address core drivers of opportunity gaps," resulting in "shortcomings [that] have spurred state–district and union–management conflicts that hinder progress."
Nationwide Pre-K
The president continued to push for universal preschool.
"Last year, I asked this Congress to help states make high-quality pre-K available to every 4-year-old," Obama said. "As a parent as well as a president, I repeat that request tonight."
Sounds nice, but there's no money for it.
A democrat-sponsored bill, A Strong Start for America's Children Act of 2013, was introduced to the House of Representatives last November seeking to implement Obama's request by "establish[ing] a federal-state partnership to provide access to high-quality public prekindergarten programs for all children from low-income and moderate-income families."
It remains in legislative limbo, as questions over funding for the program have proven to be a significant roadblock for the Obama administration. So now there's talk of robbing other coffers to fund the effort, and sidestepping Congress altogether to make it happen.
Last April, the Huffington Post reported that the administration had proposed "plans to foot the bill for a major new pre-kindergarten program in part with an increase in tobacco taxes."
The proposition was shot down in Congress, leaving the administration to look toward "discretionary funding allocations in Race to The Top, a federal education grant to the states, and even Obamacare," reported Robby Soave in The Daily Caller.
Since last year's State of the Union address, 30 states have individually raised funding for pre-K classes, according to the president during his address.
However, it is not enough, "and as Congress decides what it's going to do, I'm going to pull together a coalition of elected officials, business leaders, and philanthropists willing to help more kids access the high-quality pre-K they need," the president stated.
Fast Internet For All
Obama revisited another plan from his 2013 State of the Union address, once again asking Congress for their aid in making high-speed Internet available to 99 percent of the nation's students.
The president's plan, known as ConnectEd, seeks to "foster a robust ecosystem for digital learning" and "make our schools an integral part of the broadband and technology transformation."
"Tonight, I can announce that with the support of the FCC and companies like Apple, Microsoft, Sprint and Verizon, we've got a down payment to start connecting more than 15,000 schools and 20 million students over the next two years, without adding a dime to the deficit," the president said.
Oh, really?
According to tax reporter Kelly Phillips Erb of Forbes, the program is slated to cost between $4 billion and $6 billion.
"But the administration has a plan to pay for it: raise fees on cell phone users," Phillips Erb reported. "[It] could result in as much as $12 in increased fees for cell phone customers over three years."
The Federal Communications Commission would determine the increase in tax, bypassing Congress.
Although the commission has yet to make a decision on the tax increase, the chairman Thomas Wheeler issued a statement in support of ConnectED following the address, stating,:"The Federal Communications Commission shares the president's commitment to seizing the opportunities of digital learning, which is why we've already launched an effort to modernize our successful E-Rate program – the nation's largest education technology program."
E-rate is a part of the 1996 Telecommunications Act signed by President Clinton, helping "schools and libraries obtain access to state of the art services and technologies at discounted rates."
The president concluded the education portion of the address by stating: "The bottom line is, Michelle and I want every child to have the same chance this country gave us."
College Fix contributor Julianne Stanford is a student at the University of Arizona.
Like The College Fix on Facebook / Follow us on Twitter