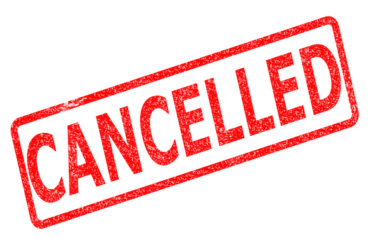 Could their concerns help push back the social justice mobs?
The Atlantic magazine calls cancel culture mobs "The New Puritans" in a feature story from its latest issue, but the article's author raises the possibility that they might be the new Bolsheviks.
"The censoriousness, the shunning, the ritualized apologies, the public sacrifices—these are rather typical behaviors in illiberal societies with rigid cultural codes, enforced by heavy peer pressure," wrote Anne Applebaum, author of books on the Gulag, the Red Famine, and the Iron Curtain.
About a decade prior, Applebaum explained, "I wrote a book about the Sovietization of Central Europe in the 1940s, and found that much of the political conformism of the early Communist period was the result not of violence or direct state coercion, but rather of intense peer pressure. Even without a clear risk to their life, people felt obliged—not just for the sake of their career but for their children, their friends, their spouse—to repeat slogans that they didn't believe, or to perform acts of public obeisance to a political party they privately scorned."
In reporting the article, Applebaum spoke with an array of victims of the relentless cancel culture mobbing practiced by the contemporary far-left, providing a laundry list of examples.
Applebaum laid out conversations with individuals in academia, media, and beyond who have been fired for perceived questionable conduct or for voicing unpopular statements that upset certain leftist factions.
In fact, many of the people quoted asked Applebaum if they could remain anonymous. The obvious inference is that they didn't want to be attacked for speaking up.
Morning Joe agrees it's a problem
Joe Scarborough had Applebaum on his MSNBC show Morning Joe for a segment on September 7 to talk about her feature article.
His co-host and wife Mika Brzezinski said of the article, "I think everyone should read it."
Joe Scarborough agreed with the points put forth in the piece, and noted that the people who have suffered most from the wrath of "new puritans" are "certainly not confined to the right. So many are also on the left."
"About a decade ago I started noticing this sort of moral self-righteousness and moral preening that had been associated with the far-right popping up on the far-left," he said.
Applebaum granted that it is not government institutions, for the most part, doing the censoring, calling out and canceling, but rather "cultural institutions."
"What it feels like is a kind of massive, intense form of social conformism," she added.
The 'New Puritanism' on campus
"The atmosphere of intellectual life in a lot of institutions is frozen. People are afraid to say things, they're afraid to publish things… there are topics that can't be brought up," Applebaum said on television.
As a result, "We have universities, we have schools, we have institutions where difficult subjects aren't dealt with — and that does bode ill for the rest of us…"
Scarborough provided anecdotes about left-of-center parents the host and co-host rub elbows with who are taking their kids out of prestigious private and boarding schools.
Dinner discussions the couple had with friends' kids home from college was "the most frightening," Scarborough said.
These college students told the MSNBC host "We don't talk in class anymore, we don't have public discussions anymore. If you say one wrong thing, you are lit up on social media and your social life at school is over."
The data clearly show that half of current college students fear expressing ideas.
Professors fear cancelation
It's not only students who are forced to tread lightly on campus, but professors just the same.
An example the Atlantic writer provided on the air was a Yale professor who simply stopped discussing an incident from history that the instructor had previously taught for fear of offending the Ivy League students.
Applebaum reminds readers that "During China's Cultural Revolution, Mao empowered students to create revolutionary committees to attack and swiftly remove professors."
In America, one wrong move by a tenured professor can provoke an official complaint by a student, which leads to an investigation, which immediately leads to social and professional isolation — and can ultimately lead to job loss and worse.
The steps of cancelation
Applebaum provides readers with a timeline of what happens to someone after they are accused of "breaking a social code," effectively going against the grain of progressive ideals.
1. The phone stops ringing
Friends and colleagues begin to distance themselves from the perceived perpetrator.
2. The canceled person has a much harder time functioning in his profession
Publications and professional journals refuse to publish the work of academics and journalists that are under fire.
"I was doing the best work in my life when I heard of this investigation happening," one (anonymous) academic told Applebaum. "It all stopped. I have not written another paper since."
Former Northwestern philosophy professor Peter Ludlow "lost two book contracts after the university forced him out of his job for two alleged instances of sexual harassment, which he denies."
Further, "Other philosophers would not allow their articles to appear in the same volume as one of his."
To save money from the major financial loss of being fired, Ludlow moved to Mexico where the cost of living is much lower.
Another ramification of being ejected from one's job for breaking social codes or being accused of doing so is identity crisis.
"Isolation plus public shaming plus loss of income are severe sanctions for adults, with long-term personal and psychological repercussions—especially because the 'sentences' in these cases are of indeterminate length," Applebaum writes.
Once well-respected professionals contemplate, and in some cases commit, suicide and others suffer significant declines in terms of mental health.
3. Those who went against the woke paradigm plead forgiveness
Many are unsuccessful at the end of the day. Robert George, a Princeton philosopher who has served as a faculty advocate, effectively defending students and professors who have fallen into legal or administrative troubles, describes these scenarios as follows:
They have been popular and successful their whole lives; that's how they climbed the ladder to their academic positions, at least in places like the one I teach. And then suddenly there is this terrible feeling of Everybody hates me … So what do they do? More often than not, they just cave in.
4. Investigations arise, apologies be damned
In many cases, for problematic professors, these investigations are evoked by some kind of official complaint by a student and are conducted by the respective university, most likely its Title IX team.
These investigations take other forms as well. Princeton classics professor Joshua Katz's past was under the microscope of the staff of the student paper the Daily Princetonian after writing an article critical of a faculty letter that faulted the Ivy League administrators for their handling of race.
The paper "spent seven months investigating his past relationships with students, eventually convincing university officials to relitigate incidents from years earlier that had already been adjudicated—a classic breach of James Madison's belief that no one should be punished for the same thing twice," Applebaum writes.
In other words, these investigations, by universities or organizations associated with them, are entirely capable of playing by their own rules and due process is not seen as something due the accused.
Yale Law School professor Jeb Rubenfeld, who was suspended from the top law school because of sexual assault allegations that he denies, claims he does not know the accusers nor the nature of the allegations to this day — a year and a half later, Applebaum reports.
The left admits it has a problem
Neither The Atlantic nor MSNBC are redoubts of conservatism. They are typically regarded as left and quite a bit further left of center.
Therefore, what is happening now is that many of those on the left are finally admitting that they have a serious cancel-culture problem that threatens to chill speech for a broad swath of America's cultural institutions.
MORE: To 'The Atlantic': Actually, there IS a free speech problem on campus
IMAGE: theerakit / Shutterstock.com
Like The College Fix on Facebook / Follow us on Twitter