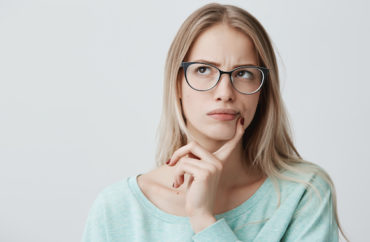 'Diversity trainers, both white, were stunned' when stepson of black father objected
There are reasonable differences of opinion on how to fund public education. But when you want to preempt the argument, just claim your opponents endorse "covert white supremacy."
That's how Cherokee Middle School in Springfield, Missouri, chose to steamroll any opposition it might face from teachers who disagree with the contents of its diversity training, according to documents obtained by City Journal contributing editor Christopher Rufo.
The training includes a list of "overt" and "covert" examples of white supremacy. "Blackface," "racist jokes" and "the n-word" were listed on the 10-example overt side, while "education funding from property tax," "all lives matter" and "colorblindness" were on the 23-example covert side.
Much of the training won't surprise Rufo's regular readers – the session opened with a trendy "land acknowledgment" and identified whites, "male assigned at birth," "gender conforming" people and Protestants as "privileged."
But it also included a nine-minute video of "George Floyd's last words," referring to the man who died while Minneapolis police kneeled on his neck.
Rufo writes at City Journal:
The film is silent, showing only white text on a black screen, illustrating Floyd's final utterances, including his cries for his mother. Such videos are a common technique in many diversity-training programs—and cult indoctrinations. The intention is to overload the senses of the participants and create an "emotional anchor" that serves to justify subsequent political arguments, even if they're non sequiturs.
A teacher who attended the training told Rufo that the "covert white supremacy" handout originally included "MAGA" – Donald Trump's campaign slogan "Make America Great Again" – but that was "removed after public outcry."
MORE: Seattle trains teachers to believe schools 'murder' souls of black children
Still, the list makes a "dangerous conflation" in order to "extend the stigma of true social evils" to debatable political choices, such as public education funded by property taxes, Rufo said.
Diversity trainers Jeremy Sullivan and Myki Williamson shamed teachers who expressed reservations, according to Rufo, who was apparently given a recording of the session, as evidenced by the longer quotes in his report. When a teacher said he was "afraid to say anything," Sullivan said "underrepresented or under-sourced" students would suffer if he didn't speak up. (Rufo connects this incident with "white silence" from the "covert white supremacy" list.)
The first sustained pushback the trainers faced was apparently more than an hour in, when a white teacher "raised by a black stepfather" said the training was straight out of political theorist Herbert Marcuse's development of cultural Marxism.
"Is the district saying that we should be Marxists?" the teacher asked: "Dr. King did not teach the kind of vitriol that we see out of Marxism, [which] has a long replete history of countries being bigoted and prejudiced against others and then murdering millions as a result."
This challenge "stunned" the trainers, both of whom are white. Sullivan first admitted the training program had a "Marxist orientation," in Rufo's words, but then backpedaled by saying the program didn't have "some big political agenda … certainly not Marxism."
Rufo says the training happened "recently" but the documents aren't dated, and local media have not mentioned the contents of the training.
A local news report from October, however, said more than 3,000 Springfield Public Schools employees had received the training: "This is the district's second year to undergo equity and access training, which involves relevant and recent topics like the death of George Floyd."
CBS affiliate KOLR 10 did not mention any of the concepts in the materials obtained by Rufo.
Read Rufo's article and look at the documents.
MORE: Biden Education nominee invited speaker who pioneered 'spirit murder' dogma
IMAGE: Cookie Studio / Shutterstock.com
Like The College Fix on Facebook / Follow us on Twitter