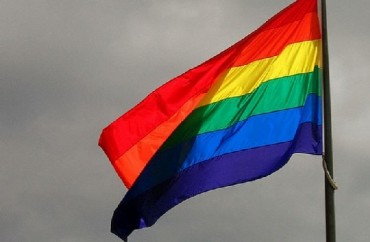 Depending on where you reside in Canada, your right to sodomy may trump a religious group's right to set rules for its members without being excluded from society.
Trinity Western University can be lawfully denied accreditation for its new law school because the Christian institution "asks students to agree to abstain from sexual intimacy outside of heterosexual marriage" or risk suspension or expulsion, The Globe and Mail reports:
The decision by directors of the Law Society of Upper Canada infringed TWU's freedom of religion, but the [Ontario Superior Court] considered that it did so to protect individuals' rights to equal treatment. …

If LGBTQ students want to attend the law school, the decision states, they would have to "essentially bury a crucial component of their very identity, by forsaking any form of intimacy with those persons with whom they would wish to form a relationship."

That's too high a price to go to law school and violates equality of opportunity, "a value of fundamental importance to our country. It is a value that state actors … are always entitled to respect and promote," the decision said.
The ruling puts the Ontario court in direct conflict with the Supreme Court of Nova Scotia, which issued a sweeping ruling in January favoring TWU's bid for accreditation there. The ruling declared that even "religions with views that many Canadians find incomprehensible or offensive" must be allowed to "flourish," as The College Fix reported.
The Nova Scotia Barristers' Society was even ordered to pay $70,000 toward TWU's legal fees, the CBC reported in April.
The Ontario court admitted it was contradicting its own ruling from 2001 in favor of accrediting TWU's education faculty, according to The Globe and Mail:
Attitudes "toward LGBTQ persons, have changed considerably in the last 15 years. As such, this area of law is probably the most fluid of any area of law in terms of the appropriate application of legal principles," the decision said.
Like The College Fix on Facebook / Follow us on Twitter
IMAGE: Stig Andersen/Flickr