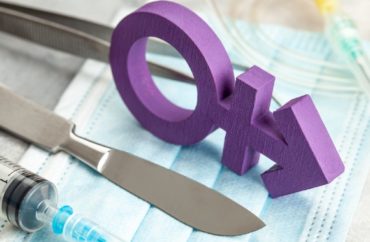 'Gender-affirming' surgeries are 'essential' 'knowledge' for med school students, Harvard says
Harvard Medical School students can commit "gender affirming surgery" on adult hospital patients for coursework this fall and next spring.
A four-week elective course called "Plastic and Reconstructive Surgery" lets students "participate in procedures that span the entire specialty including hand surgery, breast reconstruction, microsurgery, craniofacial surgery, lymphatic surgery, orthoplastic surgery, gender affirming surgery, and cosmetic surgery," according to a course description.
The transgender content doesn't appear in any sections starting before Aug. 28 in the fall catalog. The sections that include this instruction are taught at Beth Israel Deaconess Medical Center, a Harvard-affiliated facility in Boston.  The College Fix could not access catalogs from previous academic years.
The Fix asked Harvard Medical School when it began allowing students to participate in transgender surgeries and why.
"As part of its mission to educate and train future physicians, Harvard Medical School teaches students the fundamental principles of plastic and reconstructive surgery for a variety of conditions."
This instruction includes "injuries sustained as a result of head and neck trauma, limb injuries, and cranio-facial and blood vessel abnormalities, among many others," the school's press team stated.
"This training also includes teaching the basics of gender-affirming surgery for consenting adult patients seeking such procedures," the media team stated.
"This education is an essential part of the fundamental knowledge and expertise needed to deliver optimal care for patients who undergo various surgical procedures, including gender-affirming surgery for consenting adults who seek such care," the school stated.
The coursework is "in alignment with medical principles of gender-affirming care outlined by numerous organizations," including the American Medical Association and the Endocrine Society.
The Fix followed up on Oct. 20 and asked again when transgender surgery was added to the course but did not receive a response. The Fix asked Beth Israel's media team the same question and what specific surgeries are taught but did not receive a response to two inquiries sent in the past several weeks.
The medical center's surgical "gender-affirming services" include hysterectomies, or uterus removal.
One method involves "robotic total laparoscopic hysterectomy with partial vaginectomy, colpectomy," removing the uterus and some vaginal tissue with machinery.
The center also offers "peri-areolar mastectomy" and "double incision mastectomy" with "nipple grafting" to remove women's breasts. Women may also receive a phalloplasty or metoidioplasty, both of which involve the construction of an artificial penis using tissue removed from other parts of the body.
Male patients at Beth Israel may receive "penile inversion" surgery for the creation of a fake vagina, "facial feminization," and an orchiectomy, or the removal of testicles.
Experts continue to evaluate the effects of transgender surgeries on patients' lives. In May, researchers at the University Medical Center Hamburg-Eppendorf in Germany found that the procedures do not improve life satisfaction and are associated with increased feelings of loneliness and isolation.
MORE: Doctors should practice 'anti-racist documentation,' paper argues
Major medical organizations that endorse "gender-affirming" surgery have also faced scrutiny for allowing a handful of individuals to dictate policy, including the American Academy of Pediatrics. The AAP is also currently a named defendant in a lawsuit from an individual who underwent transgender surgeries despite red flags that should have halted approval.
Studies from the United States supporting "gender-affirming" procedures have often come under scrutiny based on their design. "The research is plagued by a multitude of methodological problems, including small sample sizes, short timeframes, losing subjects during follow-up, and reliance on self-evaluation," Nathanael Blake of the Ethics and Public Policy Center told The Fix in January.
Harvard's teaching hospital has nonetheless earned the approval of activists and helped to shape the field of gender medicine since opening its Gender-Affirming Services department in 2020.
Beth Israel works closely with the LGBT organization Fenway Health and is part of a New England coalition of "healthcare professionals dedicated to improving access to gender-affirming care." It boasts a top-ranking score in "healthcare equality" from the pro-LGBT Human Rights Campaign.
Beth Israel's Director for Transgender Medicine, Dr. Michael Irwig, is a member of the World Professional Association for Transgender Health. He helped write the current version of the group's "Standards of Care," an industry staple for transgender medical interventions at all age levels. Irwig is also an associate professor of medicine at Harvard.
The medical school's course on "care" for children who allegedly struggle with transgenderism is directed by LGBT activist Dr. Alex Keuroghlian of Fenway Health. Keuroghlian and other faculty led a $1.5 million project to make the school's curriculum more transgender-friendly in 2018, hoping to spark "change" in the medical field.
MORE: Study finding no regret for top surgeries challenged by evidence group
IMAGE: A Dragan/Shutterstock.com
Like The College Fix on Facebook / Follow us on Twitter