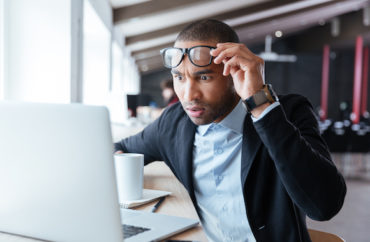 An assistant professor at George Mason University took to Twitter over the weekend to ask white parents across America: "Why are you producing so many young white male terrorists?"
Directing and screenwriting professor Nikyatu Jusu also queried on the social media platform "What is going on in your households? How involved are you with your sons? Are you missing signs their racism is filtering out of commonplace household racism into 'I want to murder strangers' racism?"
White parents, why are you producing so many young white male terrorists? What is going on in your households? How involved are you with your sons? Are you missing signs their racism is filtering out of commonplace household racism into "I want to murder strangers" racism?

— Octavia Butler knew… (@N_I_K_Y_A_T_U) August 4, 2019
Asking for humanity.

— Octavia Butler knew… (@N_I_K_Y_A_T_U) August 4, 2019
(I appreciate the testimonials of white parents doing THE WORK of raising anti racist children. You give me a bit of hope.)

— Octavia Butler knew… (@N_I_K_Y_A_T_U) August 5, 2019
Jusu, whose filmography "straddles the lines of social resonance coupled with 'butts in seats story-telling" according to her university webpage, garnered 26,000 retweets and almost 70,000 likes on her original tweet.
Those who offered different perspectives in the thread weren't treated very well. When one Twitterer turned Jusu's original tweet into a post about black parents and kids, he ended up having to protect his tweets literally in real time:

Others who offered a bit of factual perspective were virtually ignored. White progressives, however, were eager to back up the professor:
Mom of two white boys here. Getting them to see on a daily basis how entitled they are — all the breaks they get, that other kids don't, because of how they look or where they are from — is a struggle. I honestly feel some days like it's a genetic defect.

— icanteven (@coastalelite22) August 4, 2019
They are racist AND they're telling their kids that people of color are coming for their futures. They raise their boys to believe they are Special. They tell teachers "not my baby". They may not put guns in their hands, but they did weaponize their minds.

— Court (@teacher_mama3) August 4, 2019
The College Fix emailed Jusu for comment about her tweets, but did not receive a reply before publication.
MORE: New at the University of Kansas: 'Angry White Male Studies'
MORE: Prof says she felt raped by white male's paper touting men's rights
IMAGE: Dean Drobot / Shutterstock.com
Like The College Fix on Facebook / Follow us on Twitter