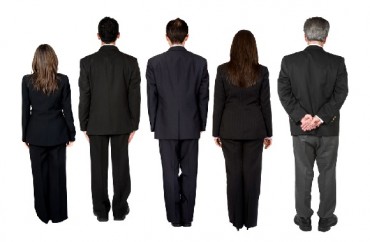 Meanwhile, effort to nullify vote results fails
WASHINGTON, D.C. — Georgetown University officials are staying silent for now on whether they will implement a student fee to benefit the descendants of slaves sold by the university in the 1830s.
In April, a majority of students voted to approve a referendum calling for the creation of a $27.20 per student semesterly fee in honor of the 272 people sold by Georgetown. The measure stated the fee would begin to be collected in the fall of 2020.
The vote received national coverage, particularly when the student body passed what has been labeled the first slavery reparations policy in America by a 2-to-1 margin.
But whether campus officials are on board with that plan is unknown at this time. They have ignored several recent requests for comment from The College Fix on whether they will implement the fee.
Students are becoming anxious, with the activists behind the referendum tweeting their concerns as the Georgetown Board of Directors held a regularly scheduled meeting on Tuesday.
"The meeting with the Board of Directors is finally here. Today, June 4th, the Board of Directors will begin meeting and discussing issues affecting Georgetown Students. This means they will be having discussions regarding the GU272 referendum that we voted on April 11th," tweeted Students for GU272.
"Let's remind them that we are intently watching their decision and are invested in the outcome as a community. If you write a statement of support, we will post it on our social media either anonymously or with your name, whichever you prefer," the group added. "As students we have committed to student-descendant reconciliation, we call upon them to respect the vote and voices of students at Georgetown."
Meanwhile, an effort to nullify the vote has failed.
Two undergraduate students, Rowan Saydlowski and Christopher Castaldi-Moller, had filed a complaint with the Constitutional Council — the student government's version of a Supreme Court — against the election results just days after it took place.
Saydlowski and Castaldi-Moller alleged the association's Ethics & Oversight Committee Chair Dylan Hughes held a major conflict of interest due to his sponsoring the reparations referendum as a senator. Additionally, they held that "the Election Commission failed to properly perform its duties," such as addressing election misconduct violations. Finally, Saydlowski and Castaldi-Moller argued that under the student government association's constitution, referendums were never intended to enact sweeping taxation policies.
The council heard oral arguments in mid-April, but remained silent on the highly anticipated verdict for weeks. Eventually, the 3-member council's unanimous decision dismissed the allegations and upheld the referendum vote.
MORE: The truth about Georgetown's vote for slavery reparations
MORE: Why I voted 'no' on Georgetown's slavery reparations plan
IMAGE: Shutterstock
Like The College Fix on Facebook / Follow us on Twitter