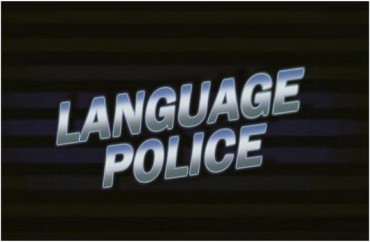 Here we go again: A university professor is in hot water for uttering the N-word in an academic context.
Georgetown University's Michele Swers was reading comments from a Ku Klux Klan leader in her "U.S. Political Systems" class, and "did not censor the racial epithet," The Hoya reports.
Swers' defense that the word was in context did not matter to students (and others), as we've seen many times at other academic institutions.
"I myself am uncomfortable using that language," Swers told her class last week while offering an apology. "But I feel from an educational standpoint that I owe it to you all to try and lay out these issues."
Swers told The Hoya she immediately contacted her department chair after the class in question to discuss what she "could do to restore student trust."
"[W]e cannot allow this to be glossed over or normalized given the historical and institutional racism that Georgetown has been party to and often turned a blind eye to," students wrote in a letter to Swers.
MORE: Students 'appalled' at profs' defense of N-word in context
The letter states that although they "uphold the First Amendment," Georgetown policy "prohibits harassment." The educational value of Swers saying the N-word, along with showing it on a PowerPoint slide, was outweighed by the offense sustained by black students, the students said.
"Your lectures are a platform for ideas and learning about the world around us, and anything you bring to lecture is, in one way or another, legitimized," the letter tells Swers. "By not making an active effort to apologize for or discredit the use of the N-word during your lecture, you accepted the use of the N-word as legitimate through your platform" (emphasis in the original).
The letter "asks" Professor Swers to offer a "clear, sincere, and direct" apology to the class, to do a "meticulous review" of her instructional material for "potential bias," and "demonstrate understanding" of the N-word's history and "why it is inappropriate for a non-Black person to say it in any context."
Mirka Sosa, the student who filed the official complaint with the campus Office of Institutional Diversity, Equity and Affirmative Action, said as a white person, Prof. Swers "should not say that word at all."
"This incident was very harmful to many students, especially students of color in this class, and I do not feel like [Swers] took full accountability for that," Sosa said.
The IDEAA is currently investigating the matter.
Read the Hoya article and student letter.
MORE: Duquesne U. fires prof for using n-word in pedagogical context
IMAGE: YouTube screencap
Like The College Fix on Facebook / Follow us on Twitter