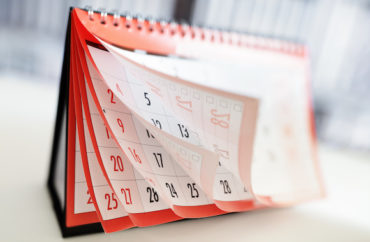 School vows to combat microagressions such as 'Are you planning on becoming a nurse?'
Georgetown University's School of Medicine recently unveiled its Microaggression in Medicine campaign, a new initiative geared towards reducing bias among faculty, staff, and students. According to the School of Medicine's Microaggression in Medicine page, the campaign will "seek to educate our community on the what, how, why, and what to do about microaggressions when they occur."
A dean in the medical school, meanwhile, has confirmed that the school will be working on the campaign to fight such offenses for "years to come."
Susan Cheng, the School of Medicine's senior associate dean for diversity and inclusion and a Title IX coordinator there, told The College Fix that her office is "convening opportunities for students, staff and faculty to discuss participant experiences with microaggressions and to share out communication responses that help to interrupt or deescalate the situation."
The Fix asked Cheng if any one particular incident had inspired the campaign, though Cheng did not directly answer that. "Building on the unconscious bias awareness trainings we have undertaken the last few years, we wanted to take a proactive approach to educating our community around microaggressions in medicine and to provide communication tools for our students, faculty, staff to engage in productive discussions," she said.
Asked how the school would measure the success or failure of the campaign, Cheng said: "The Microaggressions in Medicine Education Campaign will be a continuous, ongoing effort, with student led dialogues and campus based workshops offered through the Office of Diversity & Inclusion in the years to come."
School implements poster campaign
The bulk of the initiative is apparently a series of posters that touts the program's anti-microaggression system, titled "Take A.C.T.I.O.N." The acronym stands for "ask, carefully listen, tell others, impact consideration, own your response, and next steps." Each poster highlights one letter of the slogan along with a corresponding example of a microaggression.
According to the school's website, "microaggressions" are "brief and commonplace daily verbal behavioral or environmental indignities, whether intentional or unintentional, that communicate hostile, derogatory, or negative… slights or insults."
Among the various examples of problematic microaggressions featured on the new posters are: "You speak English well," "Oh, you're in medical school? Are you planning to become a nurse?," "All of our professors have accents," and "You want to become an orthopedic surgeon? Oh wow, girls aren't usually into that."
According to Georgetown's student newspaper The Hoya, the campaign precedes a broader "Bias Reduction Improvement" coaching program that the university is preparing to launch later this year. That initiative will "educate faculty and staff who would be responsible for holding sensitivity awareness sessions."
Cheng told The Hoya that the medical school "[wants] future physicians to have the tools they need on campus and in the workplace to deal with challenging situations whether that be in the various hospitals/clinic settings over the course of their training, or later when they become care managers and physician leaders."
Cheng told The Fix, meanwhile, that the microagression campaign's efforts will also recruit from the student body.
"The Council of Diversity Affairs will also convene a student panel to share out experiences in addressing microaggressions on campus and in the hospital setting," she said.
MORE: Saying 'God bless you' after sneeze listed as microaggression
MORE: Professors advised to treat racial microaggressions like assault
IMAGE: Brian A Jackson / Shutterstock.com
Like The College Fix on Facebook / Follow us on Twitter