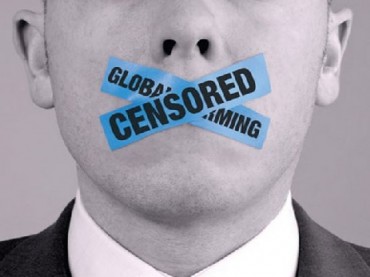 The top Democrat on the House Natural Resources Committee is going on what many are calling a witch hunt against scholars who do not toe the line on climate change.
"Arizona Rep. Raúl Grijalva, the top Democrat on the House Natural Resources Committee, sparked the … dispute by asking universities to turn over documents about grants, congressional testimony and other activities involving seven scientists who have testified at congressional climate hearings," Politico reports.
Among those targeted is Pepperdine University Professor Steven Hayward, who wrote about receiving the demand letter from Grijalva on Power Line under the headline: "Are You Now Or Have You Ever Been a Climate Skeptic?"
Let's start by axing a simple question: If I say "two plus two equals four," does the truth of that proposition depend on whether I've received a grant from the Charles G. Koch Foundation? Apparently it does for Rep. Raul Grijalva (D-AZ) …

I've received—and am receiving—no grants, honoraria, consulting fees, good karma baubles, or even Christmas cards from any fossil fuel interest, though I'd be proud and open about it if I did. And I didn't consult anyone for the content of my congressional testimony over the years, though so what if I had? Is the good congressman really telling us that he is incapable of assessing factual claims and judgments about the wisdom of policy on the merits alone? That doesn't speak well of his probity.
Colorado-based KUSA-NBC news reports that the Democrat has also targeted CU Boulder Professor Roger Pielke, Jr. because he dared challenge an Obama administration belief on climate change. NBC reports:
Roger Pielke, Jr could hardly be described as a climate change denier. Pielke has called for a carbon tax to fund technological innovation and supported increased pollution regulations to push energy producers to develop cleaner fuels.

But Pielke disagrees with the Obama administration's view that the increasing costs of disasters can be linked to greenhouse gas emissions.

Pielke's July 2013 testimony to Congress drew the ire of Rep. Raul Grijalva (D-Ariz.). … "My colleagues and I cannot perform our duties if research or testimony provided to us is influenced by undisclosed financial relationships," Grijalva wrote.

CU-Boulder Provost Russell Moore told 9NEWS that Pielke hasn't received a dime of oil company money.
Writing on his personal website, Pielke notes: "When 'witch hunts' are deemed legitimate in the context of popular causes, we will have fully turned science into just another arena for the exercise of power politics. The result is a big loss for both science and politics."
The University of Delaware's David Legates, a geography professor and former (Delaware) state climatologist, also has a bullseye on his back.
In 2007, Legates was chastised by former Delaware Governor Ruth Ann Minner and told "to stop using his state climatologist title in statements challenging climate change science."
"Your views, as I understand them, are not aligned with those of my administration," Minner had told Legates. Now he's one of the professors targeted by Grijalva as well.
The lawmaker wants to know all about professors' "external funding," and any and all communications regarding such monies as well. He is particular concerned about any Koch Foundation support, his letter states.
Other researchers Grijalva is targeting include John Christy of the University of Alabama in Huntsville, Judith Curry of Georgia Tech and Richard Lindzen of MIT, Politico reports.
Jennifer Kabbany is editor of The College Fix. (@JenniferKabbany)
Like The College Fix on Facebook / Follow us on Twitter
IMAGE: Brett Tatman/flickr