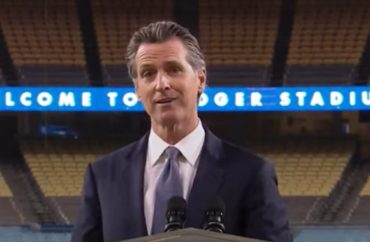 Could increase costs by half a billion dollars
California Governor Gavin Newsom vetoed legislation on October 8 that would have eliminated a minimum grade point average as a condition of receiving taxpayer-funded financial aid. It also would have cost nearly half a billion dollars to implement all of the proposed changes to the system.
"I agree with the author that making the Cal Grant program simpler to navigate would benefit our students and their families," the Democratic governor wrote in his veto message. "However, this bill results in significant cost pressures to the state, likely in the hundreds of millions of dollars annually. Future changes to the financial aid system of this magnitude should be considered as a part of the annual budget process."
"Assembly Bill 1456 would have simplified the Cal Grant program, which has been criticized as being overly complicated, and would have expanded aid to 160,000 additional students," EdSource wrote in its analysis. "Community college students would have benefited the most because they would no longer have needed a minimum grade point average to be eligible for financial aid."
The legislation passed unanimously in both chambers.
A state Department of Finance analysis identified the costs Newsom referred to in his rejection of the legislation.
Cal Grant revisions would create an additional $82.6 million in annual costs and $57.8 million in one time costs, according to the student aid commission. But the finance department calculated the ongoing costs as twice as much as the student aid commission, saying the amount "would be approximately $174.4 million above current appropriation levels."
California State University found the legislation would "result in cost pressures of approximately $400 million to replace non-tuition assistance that CSU students" would have received under the current system.
The California governor signed legislation that included nearly $50 billion in higher education funding. The bills also make it easier for students to transfer from community colleges into four-year universities.
ALERT: Check out our new Campus Cancel Culture Database
IMAGE: California Governor Gavin Newsom/YouTube
Like The College Fix on Facebook / Follow us on Twitter