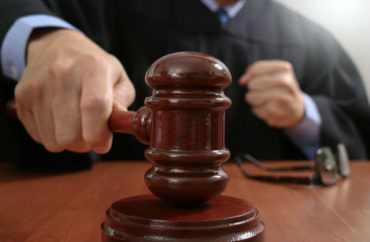 The school refused multiple requests for comment on its student code of conduct
George Washington University is refusing to discuss its student code of conduct after one of its graduate students was arrested for allegedly publicizing Republicans' personal information online. That code holds that students "may be accountable both to civil authorities and to the University for acts that constitute violations of law." The code states that criminal activity may result in dismissal from the university.
According to the school's newspaper The GW Hatchet, earlier this month Jackson Cosko, a graduate student in the School of Engineering and Applied Sciences, was arrested by Capitol Police for allegedly "publishing personal information about at least three Republican senators online." Cosko allegedly posted the personal information of Republican Senators Lindsey Graham, Mike Lee, and Orrin Hatch during Brett Kavanaugh's testimony before the Senate Judiciary Committee.
Cosko was charged with "making personal information public, witness tampering, threatening interstate communications, unauthorized access of a government computer, identity theft, second-degree burglary and unlawful entry," The Hatchet reported. Cosko worked in the office of Democratic Representative Sheila Jackson Lee.
According to the university's Code of Student Conduct, students who perform criminal activity outside of university grounds may be subject to disciplinary measures. The school states that some of these students may face expulsion.
"The university reserves the right to take necessary and appropriate action to protect the safety and well-being of the campus community. Such action may include taking student conduct action against those students whose behavior off university premises constitutes a violation of this Code," the Code of Student Conduct reads.
"Students may be accountable both to civil authorities and to the University for acts that constitute violations of law" and of the code, it continues.
According the school's list of additional conduct violations, for "violations of law," suspension or expulsion from the university may be mandated "in order to protect the interests of the University and the rights of others."
The College Fix reached out to the university for comment on the code, and whether or not criminal behavior like that described in Cosko's arrest, if proven, would merit sanctions from the university. Despite multiple contact attempts, the university never replied.
The Fix first called the university's media relations department directly; that department instructed The Fix to send an email. After receiving no reply via email, The Fix then called the department a second time; the department assured The Fix that the email was received but needed to be reread.
The university never responded to that email, nor to a second followup email.
The office of Sheila Jackson Lee also didn't respond to The Fix's requests for comment on the matter The office directed The Fix via phone to reach out via an email address; two emails to that address were not returned. Jackson Lee's office fired Cosko after he was arrested.
Other universities have stipulated similar measures regarding off-campus violations and university discipline. Fordham University states that the school "will impose sanctions on students found responsible for violating any Code provision, on or off-campus."
The University of Washington, meanwhile, enforces its student code of conduct off-campus in cases where "the University reasonably determines that the conduct adversely affects a University interest, or has continuing adverse effects or may create a hostile environment on University premises or in the context of a University-sponsored program or activity."
MORE: School seeks to expel student for alleged off-campus assault with non-student
MORE: School may expel student for allegedly defending professor against rape claim
IMAGE: everything possible / Shutterstock.com
Like The College Fix on Facebook / Follow us on Twitter