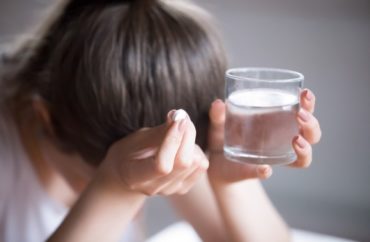 Officials accused of 'stigmatization of abortion' through language
Abortion drugs that intentionally end the life of a preborn human baby will not be available at George Washington University, despite a demand from campus feminists.
George Washington Reproductive Autonomy and Gender Equity organization, or RAGE, failed in its petition that campus officials help students induce toilet-bowl abortions. Abortion drugs are taken by a woman seeking to kill her preborn baby and she often has to sit for hours on a toilet until the baby dies and is then delivered.
At least one woman died from a chemical abortion drug last year.
"GW administration failed to directly address our asks, instead listing contraception and referral services," RAGE recently wrote on its Instagram. "GW also refused to call abortion by its name, and instead call it termination services, perpetuating the stigmatization of abortion."
An Oct. 26 op-ed in the campus newspaper included further criticism.
"Easy access to medication abortion allows students to have the abortions they want when they want them and how they want them," the co-presidents Maddy Niziolek and Stephanie Spector wrote in The GW Hatchet.
They wrote that "the dean and assistant dean of student life and University President Ellen Granberg" has repeatedly refused "to provide medication abortion through the University."
MORE: Abortion activist eats baby model at community college
The student health clinic director also declined the request. "Despite these repeated asks, and in the context of the most restrictive abortion laws nationwide since before Roe v. Wade, officials continue to ignore our demands for basic health care."
The students also wrote that the refusal to provide abortion drugs has led students falling prey to "anti-abortion fake clinics."
These charities, also called pregnancy resource centers, provide free services such as ultrasounds, diapers and classes on parenting.
The refusal to provide abortion drugs also hurts local abortionists, according to the students.
"GW can and should reduce the burdens on their students and on local abortion providers," the students wrote. "Instead, officials are choosing not to provide this basic health care to their students — but they cannot keep ignoring the demands of their students, alumni, faculty and community members."
"GW's lack of vocal and actionable support further stigmatizes abortion, creating an unsafe community on campus for those who have had or will have an abortion," they wrote.
"It is long overdue that GW treats abortion as the normal and essential part of health care it is."
MORE: Abortion drugs freely available at New York universities
IMAGE: Fizkes/Shutterstock
Like The College Fix on Facebook / Follow us on Twitter