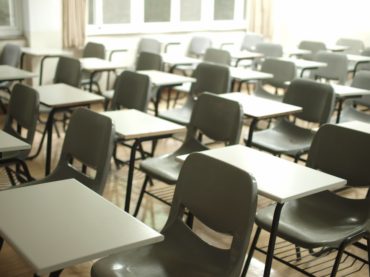 In middle of dispute with administration over coronavirus
Half of the Chicago Public School system's teachers did not return to the classroom on Monday, the first day back after the Christmas break. Another 30 percent of paraprofessionals also skipped out on returning to the classroom.
NBC 5 Chicago reported:
Just over half of all teachers ordered to report to Chicago Public Schools on Monday did not show up to prepare for in-person instruction as the district rolls out its reopening plan, CPS says.

Should teachers and staff continue to not report to schools as expected, the district may begin a progressive discipline policy that could lead to their firing, CPS' CEO indicated Tuesday.

A total of 60.2% of all school-based staff required to return reported to work Monday, CPS CEO Dr. Janice Jackson said during a news conference Tuesday. That included 49.7% of all teachers and 70% of all paraprofessionals, she said.
Jackson said the Chicago Teachers Union is to blame for many of the absences. She said that last year, 83 percent of teachers worked on the first day back from Christmas break.
MORE: Teachers union leader demands schools stay closed while vacationing in Puerto Rico
The school district is beginning a phased return of some students to physical learning, after having all students learn remotely in the fall due to coronavirus concerns.
The district reopening plan will allow for K-8 students to return and keeps open the possibility of returning high school students to in-person learning.
Jackson said that CPS employees have been informed of the consequences of not returning to work.
Jackson said:
It is a progressive discipline policy. So we hope that by reminding folks of the expectations — look, at the end of the day, it serves no one's interest to fire teachers, so I'm not going to lead with that.

But we do have a clear policy around expectations to return to work. We should also be reminded that thousands of individuals in our school system have been reporting to work since the pandemic began: our nutrition support staff, our principals and administrators, some central office staff, as well as security and others throughout the building.
"CTU has fought district plans to return for months and is not convinced CPS has done everything it can to provide a safe environment," ABC 7 reported. "The teachers union stood by their decision to stay out of classrooms, and said during a virtual press conference early Tuesday morning that they believe the reopening plan endangers both students and staff."
LIVE: Chicago Teachers Union officers and counsel report on ongoing discussion with Chicago Public Schools over the terms and conditions of safe school reopening. https://t.co/SIidQQ66eL

— ChicagoTeachersUnion (@CTULocal1) January 5, 2021
Jesse Sharkey, president of the Chicago Teachers Union, is pushing for a vaccination program.
"Delay the start of school, and let the vaccination proceed, and then figure out a way to extend school with a robust summer program," Sharkey said, according to the Chicago ABC affiliate.
MORE: Catholic schools reopen while teachers union urges remote learning for CPS 
IMAGE: MCheLee/Unsplash
Like The College Fix on Facebook / Follow us on Twitter