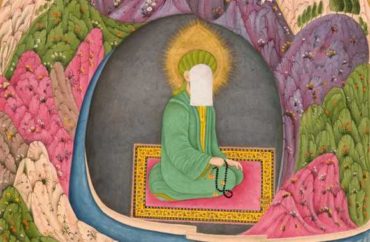 Hamline University continues to face pushback for its decision
An adjunct art instructor sued Hamline University for not renewing her contract for this semester after she showed a historical artistic depiction of the Prophet Muhammad.
Erika Prater's lawsuit against the private Minnesota university is the latest pushback against Hamline since the news first broke a month ago about its sanctions against her.
The lawsuit, filed Jan. 17, accuses the university of defamation, creating "emotional distress" and "violations of the Minnesota Whistleblower Act."
"Hamline engaged in conduct toward López Prater that was extreme and outrageous," her attorneys argue. This included "intentionally and publicly denouncing López Prater, a professor at an institution of higher learning, as Islamophobic and engaging in an 'act of intolerance.'"
School officials also "maximiz[ed] her emotional distress by announcing her termination before her last day of class, and assisting and/or facilitating her further public defamation and humiliation," which caused her "severe emotional distress and physical manifestations of the same."
The College Fix emailed Prater's attorneys and asked about her future job plans but did not receive a response to an inquiry sent in the past week.
The pushback has come from academia and free speech groups as well.
Hundreds of academics signed a letter in support of Prater.
The faculty signers said they were "concerned" by Hamline's dismissal of the art historian "for presenting pedagogically relevant artwork depicting the Prophet Muhammad during an art history class session on Islamic art."
The letter, organized by the Foundation for Individual Rights and Expression, noted that this particular work of art "has been studied and shared extensively since the 14th century" and "enriches students' understandings of Islamic history." Students also had an opportunity to opt out of this particular portion of the class.
FIRE told The College Fix that as of January 18, 400 professors have signed the letter.
It is possible that the letter and an accreditation complaint filed by FIRE has had an effect. FIRE attorney Alex Morey shared on Twitter that at a Jan. 13 meeting, the board of trustees announced it would review the school's academic freedom policies due to "concerns."
The Fix asked Hamline's media relations team for comment on the accreditation complaint and the university's response to the controversy. The university did not respond to two media inquiries sent in the past two weeks.
The Higher Learning Commission, Hamline's accreditor, has not responded to requests for comment on the complaint sent more than a week ago.
Progress at Hamline? New statement saying Board of Trustees is "actively involved in reviewing the University's policies and responses" re; "concerns about academic freedom." Was quietly added this evening to the president's recent defense of the firing. https://t.co/0Y4WIozi74 pic.twitter.com/fvnO61F1ND

— Alex Morey (@1AMorey) January 14, 2023
The letter, sent to the university in early January by FIRE, noted that Prater gave students the opportunity to opt-out of that portion of the course.
FIRE asked the university to "reverse course by immediately reinstating the instructor, with no further penalties."
Morey, the attorney with FIRE, shared more information about the academic freedom issues at play and the accreditation complaint.
She said via email to The Fix that private colleges often "recognize that free expression and academic freedom draw top students and faculty and are all around good for education."
She wrote further:
At the same time, these colleges can promote other values like diversity, or a coextensive religious mission. Hamline, for example, has a lot of diversity-related values in addition to its very clear promises of free speech and academic freedom.
"Accreditation is an important indicator of excellence at colleges and universities. HLC requires all accredited colleges and universities to commit to free speech and academic freedom," Morey said. "This same accreditor has put at least one university, Southwest Baptist, on probation for merely proposing to dilute its academic freedom commitments."
She said FIRE is "confident" that HLC "will take the issue seriously."
"Hamline cannot promise free expression and academic freedom but change the definitions of those terms," Morey said.
MORE: Muslim historian says firing of Prater offends her
IMAGE: Cora Timken Burnett Collection of Persian Miniatures and Other Persian Art Objects, Bequest of Cora Timken Burnett, 1956
Like The College Fix on Facebook / Follow us on Twitter